Metro Vancouver's contractor completed tunnel boring work last week on the twin tunnels that will convey Capilano source water to and from the regional district's new Seymour-Capilano Filtration Plant.
Last fall, two rock-slicing tunnel boring machines finished work on two parallel tunnels. The tunnels start near the water filtration plant in the Lower Seymour Conservation reserve and end at a new pumping station near the Capilano Reservoir. Both horizontal tunnels are almost four metres in diameter and about seven kilometres long.
Tunnel boring work concluded when the second of two vertical shafts reached the surface at the Capilano end.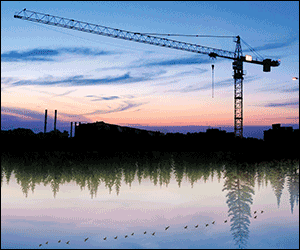 "This is another milestone in a massive engineering project that enhances water treatment for two of the region's three water sources," said Lois E. Jackson, chair of Metro Vancouver's board of directors. "The largest water filtration plant in Canada has been treating all the water from the Seymour source since January 2010. In 2013, this facility will also be filtering and treating Capilano source water."
Water committee chair Tim Stevenson said the breakthrough marks the end of the most challenging part of the twin tunnels project—boring the underground tunnels and constructing the vertical shafts at either end.
"We've made great progress, despite some unexpected challenges," Stevenson said. "A former tunnel contractor's decision to stop tunnelling has delayed the completion date. But another contractor has completed the tunnel boring work, using the original engineering designs and the same tunnel boring machines as the former contractor."