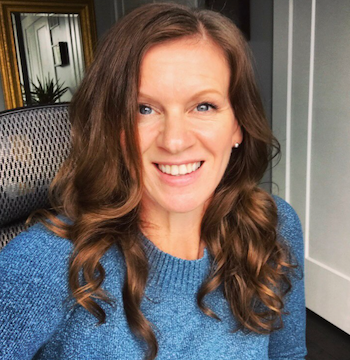 Actual Media Inc., the parent company of Water Canada, is pleased to announce that Corinne Lynds has joined the company as content director.
"Corinne brings a rare combination of B2B journalism and publishing expertise, as well as creative agency smarts and strategies," said Nick Krukowski, vice president and publisher of Actual Media.
Lynds will be responsible for managing all editorial and content operations. She will oversee industry-leading content creation, curation, and delivery for readers, visitors, and followers of our print, digital, and experiential platforms across the water, infrastructure, and environment sectors.
In her previous role, Lynds worked with Motum B2B as a multi-platform editor and content marketing strategist, leading editorial teams to develop engaging content to educate and entertain niche audiences. She is an accomplished, results-oriented media specialist who creates strategic alliances with key industry partners to deliver engaging and market-specific content. She has also worked with leading publishing companies, including Annex Business Media and Rogers Publishing.
"I have long been a fan of the important work Actual Media does for Canada's infrastructure, water, and environment industries," said Lynds. "I can't wait to dive in and help this talented team build on its already impressive portfolio of magazines, events and agency offerings."
Andrew Macklin, the former editorial director, departed the company in January 2021 to pursue an executive communications role with WSP Canada. Over the last five years, Macklin led many important editorial and event projects and product launches. In his new role, he will continue to work closely with Actual Media.