Low-flying helicopters will be mapping 18,000 square kilometres of underground water resources in southern Alberta, starting February 5. Residents and motorists may notice helicopters towing specialized equipment in the skies within an area stretching from approximately Calgary and Drumheller to Fort Macleod and Vauxhall.
The technique, called airborne geophysics, uses electromagnetic waves to help locate underground water supplies by measuring the electrical properties of the earth, rock and water below ground level without disturbing the land.
Helicopters will fly 75 metres from the ground towing a ring-shaped radio receiver below. They will fly around the outskirts of communities in the region (see PDF of map here, and will avoid flying directly over individual homes and barns. A series of flights will be conducted until March 31.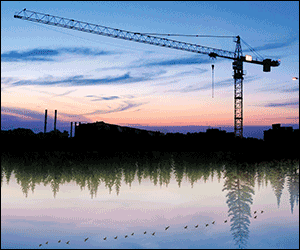 The survey is part of a multi-year provincial groundwater mapping and inventory program commissioned by the Government of Alberta and the Alberta Geological Survey. Information from the survey will improve knowledge and understanding of the province's geology and underground water supplies. Results will also help the province develop tools to protect and manage water resources to the benefit of all Albertans. In 2010, a region around Edmonton was mapped under this program.
Ongoing mapping and modeling of Alberta's groundwater resources is one of the key actions outlined in Alberta's Water for Life Action Plan.