During a visit to the Anishinabeg community of Kitigan Zibi, Quebec, The Minister of Indigenous and Northern Affairs, the Honourable Carolyn Bennett, announced an investment of $4.9 million to connect thirty-four new housing development lots to the community's water supply and sewer systems.
The Canadian government has instituted policy intending to support First Nations communities by improving drinking and wastewater systems. The policy is intended to meet four goals:
enforceable standards and protocols
infrastructure investments
enhanced capacity building and operator training
protection of public health
The government has worked with First Nations communities and their stakeholders since 2013 under the Safe Drinking Water for First Nations Act to develop "enforceable federal regulations that will better ensure access to safe, clean, and reliable drinking water, the effective treatment of wastewater, and the protection of sources of drinking water on First Nation lands."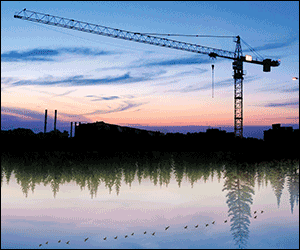 "Working with First Nation communities to ensure access to clean drinking water is a top priority for our government. The investment announced today will enable many more homes to connect to the drinking water supply, and the Addition to Reserve provides an excellent opportunity for the community to pursue new economic opportunities," said Minister Bennett regarding the federal government's investment in the community and expansion of the reservation by 2,582 hectares.
The expansion of the reserve is in accordance with the federal government's policy directive of July 27th, 2016. The directive declares that Canada will make good on legal obligations and serve the public "by supporting the community, social, and economic objectives of the First Nations by expanding a First Nation's land base."
Jean-Guy Whiteduck, Chief of Kitigan Zibi Anishinabeg, said that "the $4.9M investment in water and sewer for 34 new building lots will allow Kitigan Zibi members to have access to properly serviced lots. I look forward to positive dialogue with the minister to address other issues of priority to my community." The community has 3,189 members. 1,577 live on the reserve.