Canada and Ontario are setting aside a joint investment of $32 million towards the construction of a new wastewater treatment facility in Kirkland Lake.
"Ontario's investment in the town of Kirkland Lake's wastewater treatment facility will help preserve the environment around Murdock Creek and Blanche River," said David Ramsay, MPP for Timiskaming-Cochrane. "We anticipate that shovels will be in the ground by 2011."
Total eligible costs for this project are estimated at $35.5 million. The governments of Canada and Ontario will each set aside up to $16 million through the Green Infrastructure Fund.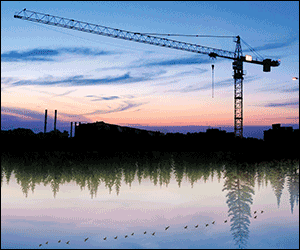 Design of the new wastewater treatment facility will begin this year. Construction is expected to begin in 2011 and be complete by 2012. The new facility will provide advanced treatment of wastewater, an ultraviolet disinfection system and systems to treat and manage sludge. The new wastewater treatment facility will support improved water quality in the Great Lakes-St. Lawrence Basin, which includes Murdock Creek and the Blanche River.