Nova Scotia – Conservation groups, community-led associations and universities are receiving grants to help protect Nova Scotia's wildlife and habitat.
Natural Resources and Renewables Minister Tory Rushton has announced 13 project grants totalling more than $225,000 from the Habitat Conservation Fund.
"For more than 20 years, the fund has supported education, research, stewardship, and land acquisition projects in communities all over the province, including efforts supporting species at risk and their habitats," said Minister Rushton. "I want to thank Nova Scotia's hunters and trappers for supporting the sustainability of our province's wildlife each time they buy a habitat conservation stamp."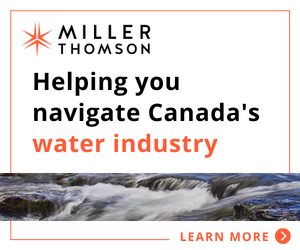 Hunters and trappers contribute to the Habitat Conservation Fund through the purchase of wildlife habitat stamps, which are required to hunt, trap or snare in Nova Scotia. Funds collected support biodiversity and habitat conservation projects and research.
The Bluenose Coastal Action Foundation is one of the recipients. Its $16,000 grant will support conservation of the endangered snapping turtle and eastern ribbonsnake in the southwest region of the province. The funding will help the foundation identify threats to these species and their habitats, support monitoring efforts and promote greater community engagement in conservation.
A list of funded projects for 2022 can be found on the Department website: https://novascotia.ca/natr/wildlife/habfund/projects-2022.pdf
Support from the Habitat Conservation Fund has allowed Coastal Action to conduct both timely and meaningful work with two at-risk species, the common snapping turtle and Eastern ribbon snake. The Reptiles at Risk project works to identify threats to these species and their habitats, harnesses volunteers to increase survey efforts and sightings, and works with stakeholders and the public to actively engage them in conservation initiatives in their area. This project would not be possible without contributions from the Habitat Conservation Fund, which ultimately result in actions that improve habitat, promote biodiversity, and reduce threats to these two species at risk.  – Taylor Creaser, species-at-risk and biodiversity team lead, Bluenose Coastal Action Foundation
Quick Facts:
since 2000, the fund has awarded about $3.6 million to support wildlife and habitat conservation projects
funding applications are reviewed by the fund's board of directors, whose members represent hunting, naturalist and academic associations