Peterborough & the Kawarthas is a region that has been shaped by three things: innovative minds, a commitment to sustainability, and its connection to water. Not only are communities and industry built around a significant portion of Ontario's historic Trent-Severn Waterway, the region has also established itself as one of the top water technology hubs in Canada and as a place where new companies can make their mark.
The support and speed of service a company can expect in the region is impressive, and the access to research laboratories, state-of-the-art equipment, venture capital, and global networks is world class. Academic institutions in Peterborough & the Kawarthas offer research facilities and are active partners with local water technology startups.
Trent University
Over the past 50 years, Trent University has established itself as one of Canada's top postsecondary environmental institutions. Trent boasts world-class research facilities including the most comprehensive mass spectrometry facility in Canada in the Trent Water Quality Centre. The facility specializes in developing new and innovative techniques that can be used for measuring isotopes and trace amounts of organic and inorganic contaminants in water, along with the experts to support partners across sectors in research and analysis.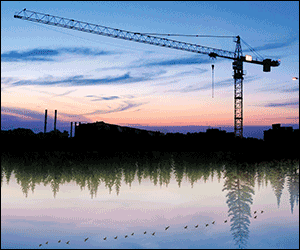 Cleantech Commons at Trent University
Peterborough & the Kawarthas is also home to Cleantech Commons, Canada's only Research and Innovation Park focused exclusively on clean, green, low-carbon, environmental, and climate technology research, innovation, entrepreneurship, and commercialization. Offering a unique and picturesque location adjacent to the main campus of Trent University in Peterborough, Ontario, Cleantech Commons is designed to be a point of convergence for academic and industry partners driving innovation in water technology, contaminant analysis, agro-biotechnology, and biomaterials.
Fleming College
Fleming College's Centre for Advancement of Water and Wastewater Technologies (CAWT) is also located in the area. It's an internationally recognized water and wastewater institute that provides applied research and technology development services to the private sector, government, non-governmental agencies, and universities.
Innovation Cluster Peterborough and the Kawarthas
In addition to academic institutions, local organizations are also available to support water technology startups. The Innovation Cluster launched the Trent Makerspace, a world-class lab facility located at Trent University for cleantech companies to produce, test, and commercialize their products. Its downtown incubator is home to the H2O Makerspace, a cleantech lab space with over $50,000 of bench top watertech equipment available for companies to use.
Ontario Onsite Wastewater Association
The Ontario Onsite Wastewater Association (OOWA) is another resource that is available to support water companies in the region. OOWA is a not-for-profit association dedicated to promoting the value of onsite and decentralized wastewater management through education, improved standards of practice, and advocacy for sound policies
Can you picture your company as part of the cleantech ecosystem in Peterborough & the Kawarthas? We're inviting expressions of interest for a tour of the region in 2020, specifically catered to cleantech and water related companies. Learn more about the cleantech tour here.