Environmental employers looking to grow their business operations can benefit from wage subsidies when hiring talented young Canadians.
ECO Canada is committed to helping grow Canada's environmental sector. One way they're achieving this is by administering wage subsidies to employers through the federal government's Youth Employment and Skills Strategy program.
Over the past 20 years, ECO Canada has helped to create over 10,000 jobs by offering these wage subsidies to eligible employers. It's a win-win situation for both employers and Canada's next generation of environmental workers; employers benefit from access to a steady talent stream and recent graduates gain valuable on-the-job work experience and essential skills training.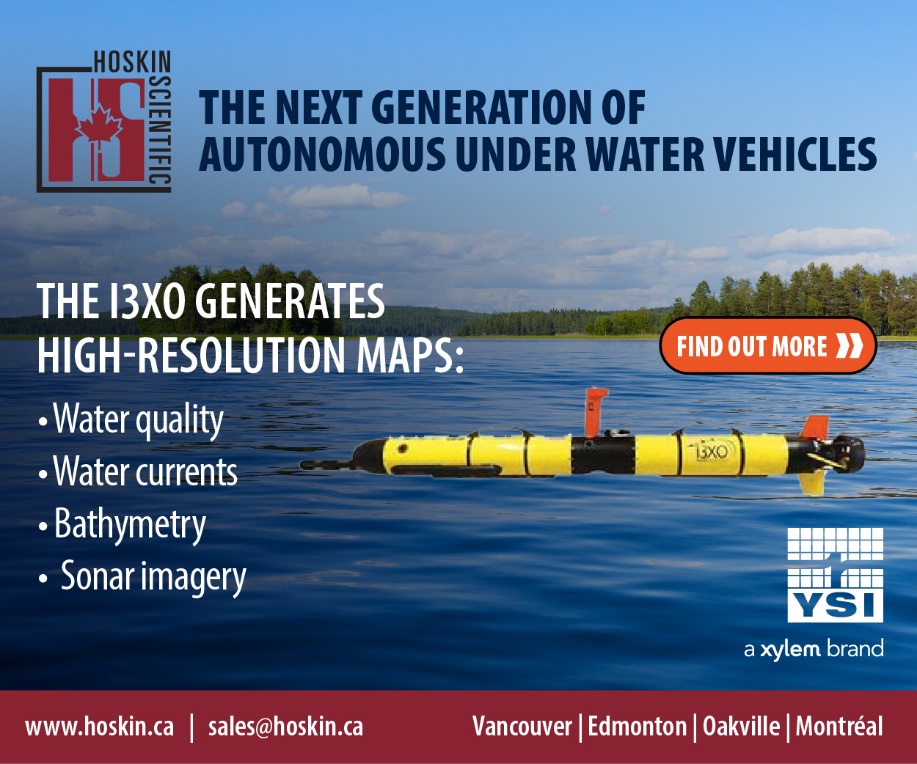 Young professionals introduce fresh perspectives and the latest knowledge and skills as well as youthful energy and enthusiasm – all essential qualities for innovation.
Support through capacity and skill-building work terms
Funded by Environment and Climate Change Canada, the Science Horizon Internship program is designed to help benefit Canada's green economic growth in the environmental and clean technology sectors while giving youth their start in the environmental sector.
The internship program offers a wage subsidy up to 80% for eligible employers who hire youth or recent graduates for full-time roles in science, technology, engineering, and math (STEM) disciplines.
"We know that the COVID-19 pandemic has made finding jobs difficult, especially for young Canadians. We also know that young people want to be part of the transition to a cleaner future. The Science Horizons Youth Internship program brings together youth and job opportunities to support Canada's next generation of STEM (science, technology, engineering, and math) leaders and a healthier planet for future generations," says The Honourable Jonathan Wilkinson, Canada's Minister of Environment and Climate Change.
In addition to the wage subsidies, organizations and youth can benefit from funding for wraparound services including training, language courses, transport and more.
For organizations in the natural resources sectors, ECO Canada's Science and Technology program, funded by Natural Resources Canada, offers wage subsidies of up to 80% when hiring for roles in natural resources that have a positive environmental outcome or contribute to environmental protection. Candidates do not have to have completed post-secondary education and additional funding for roles in remote locations or for hiring from minority groups is available.
Additionally, the Digital Skills for Youth program funded Innovation, Science and Economic Development Canada, supports part-time environmental jobs with a focus on digital technologies.
ECO Canada also has initiatives to assist underrepresented groups with employment. This includes Indigenous youth, those in rural and remote areas, women in STEM, visible minorities, and those underemployed.
One such initiative is the Building Environmental Aboriginal Human Resources (BEAHR) program for Canada's Indigenous communities. These blend western environmental science with traditional elder knowledge to give Indigenous youth the cultural, technical, and soft skills required for an environmental career. BEAHR graduates are eligible to receive job funding through some of ECO Canada's internship programs to help further their environmental work experience.
Investing in the next generation of green leaders
Through ECO Canada's programs, employers can grow their teams and invest in the next generation. This year, ECO Canada is on track to fund 3,000 job placements by the end of 2021. Interested organizations can get approved for funding online.
If help is needed to find an applicant, the new ECO Canada job board with AI matching technology streamlines the recruiting process by matching qualified job seekers with roles.
To apply for funding or search for jobs, visit eco.ca/job-funding.