Check Out The Employer and New Hire Success Story Video
ECO Canada's Wage Funding Program matches young professionals, new graduates and interns with eligible environmental employers. Funded by the Federal Government, this program pays up to $15,000 towards their annual salary and helps kickstart the career of Canada's youth with meaningful employment opportunities
Since 1997 ECO Canada has distributed over $40 million in funding and created over 7,000 jobs for young environmental professionals. The Wage Subsidy Program helps connect new graduates to eligible environmental employers who are searching for young professionals to grow their team. This will not only benefit the employer in reducing their overhead costs, but also give a young professional an opportunity to earn vital industry experience.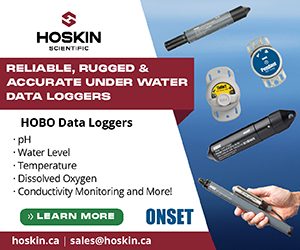 Who's Eligible?
In order to be eligible to receive wage funding, your organization must meet all five of the requirements below.
Be offering a full-time, permanent position
Providing an environment-related position in Natural Resources sectors: Energy, Mining/Materials, Forests, or Earth Sciences – Water
Planning to hire a new employee. The candidate cannot be an existing full-time, permanent employee (co-ops, internships, and previous part-time/short term contract employees may be eligible).
Host organization must be one of the following: Canadian owned, a Canadian subsidiary, Municipal Government Department, or Provincial Government Department
The Job Candidate must meet the following criteria:

Must be under 30 years of age
Graduated from a post-secondary institution
Canadian citizen, Permanent Resident, or have Canadian refugee status
Due to the high demand for this program, funding is limited. Get started today and take the eligibility quiz to find out if you qualify in just 10 minutes. Visit eco.ca/wage-subsidy-programs to learn more.
 If You're A Recent STEM Graduate – Apply Now
If you're 30 years old and under, with a post-secondary education in STEM related fields, you may be eligible for $15,000 in Wage Funding. Click here learn more about the eligibility requirements, submit your application today and become pre-approved.