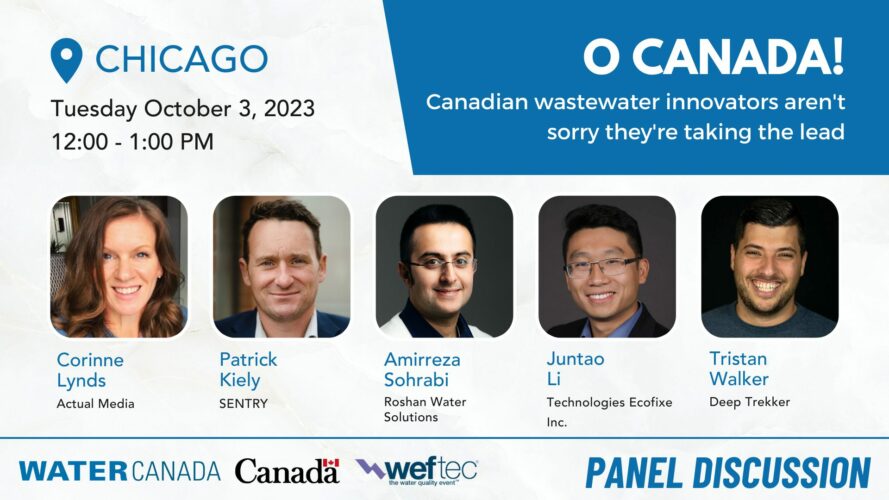 Dive into Canada's thriving wastewater cleantech sector with industry leaders showcasing transformative technologies, game-changing innovations, and digital advancements that are positioning Canada as an industry leader on the global stage. With a focus on Canadian innovations that are addressing pressing wastewater challenges with cutting-edge solutions, the discussion will also offer insight into the value of international partnerships, the potential for cross-border synergy, and why Canada's vibrant wastewater cleantech industry shouldn't be ignored. 
DATE: Tuesday October 3rd
TIME: 12-1pm
LOCATION: Global Center, WEF Plaza South Building – Hall A, 3rd Floor
Speakers
Patrick Kiely, SENTRY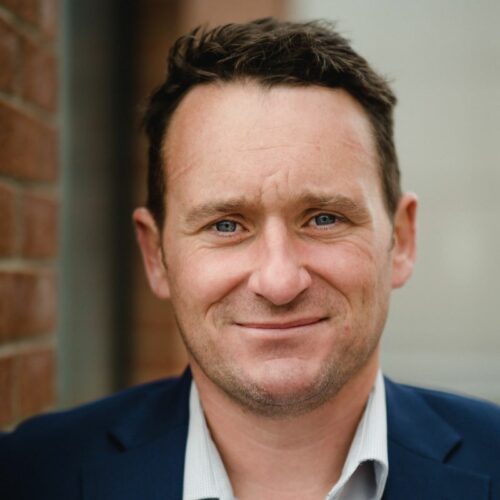 Patrick Kiely is passionate about the environment and making the world better through smarter decisions in water and wastewater treatment. He is the CEO and founder of SENTRY (www.sentrywatertech.com). SENTRY is a bio-electrode sensor platform that provides real-time wastewater quality monitoring and optimization of anaerobic and aerobic wastewater treatment systems. He is recognized as a water industry leader in developing lean and cost-effective strategies for technology development, early adopter validation and commercial strategy development and execution. He understands that the power of competitive thought and process, when leveraged appropriately, can be the key tool for enabling a better environment for all.
Juntao Li, Technologies Ecofixe Inc.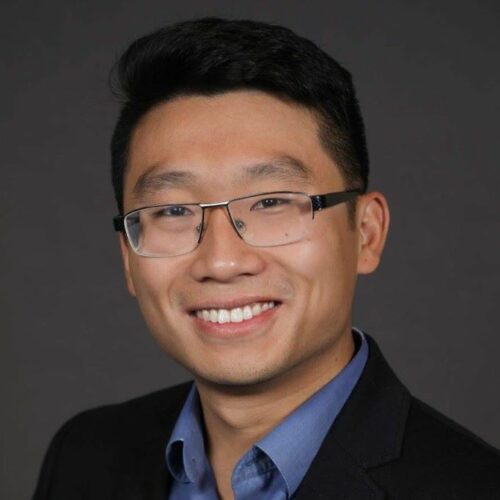 Since 2021, Juntao Li has been leading Technologies Ecofixe's Business Development team with a primary focus on introducing the company's innovative wastewater treatment solutions to the US market and establishing a network of manufacturing agents to support its success. Juntao is key to the company's growth strategy, making significant strides in expanding Ecofixe's presence across the Midwestern and Southern US regions. He showcased his expertise by representing the company as the main speaker at conferences such as the SCEC in South Carolina, the Great Plains Conference in Nebraska, and the SDWWA conference in South Dakota. Before his tenure at Ecofixe, Juntao accrued over a decade of valuable experience in key B2B sales roles spanning various industries and holds a bachelor's degree in Business Administration from HEC Montreal.
Amirreza Sohrabi, Roshan Water Solutions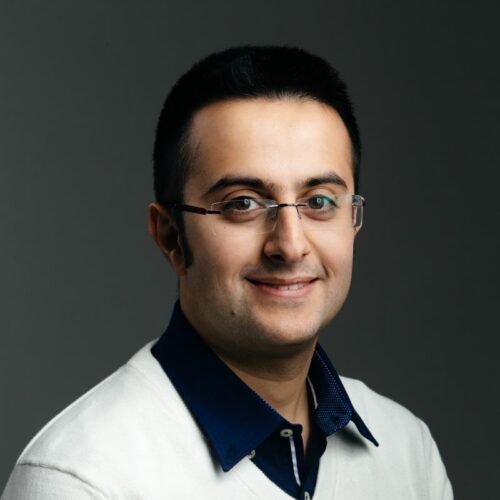 Amir Sohrabi received his BSc degree from the University of Tehran, Iran. During his BSc program, Amir was involved in organizing three national and international symposiums, giving him the experience of team management, detailed planning and budgeting of events. Amir moved to Canada and joined the department of Chemical and Materials Engineering at University of Alberta to undertake an MSc in 2010.  He followed this with a PhD program during which he was determined to learn more in the area of water treatment, gain hands on experience, and led the development of a new water and wastewater treatment method based on the application of electrical plasma. This technology is capable of dealing with hazardous contaminants of a persistent nature including pharmaceutical contaminants.
After receiving his PhD in 2017 and before joining the Advanced Water Research Lab at the Department of Mechanical Engineering, Amirreza co-founded Roshan WaterTM Solutions, a startup company with the vision of assuring safe and clean water while protecting the environment. Today, as Roshan's CEO, Amir is responsible for setting the strategic direction of the company, ensuring the fulfillment of the company's mission, vision, and values, day to day operations as well as leading product development and field-testing activities.
Tristan Walker, Deep Trekker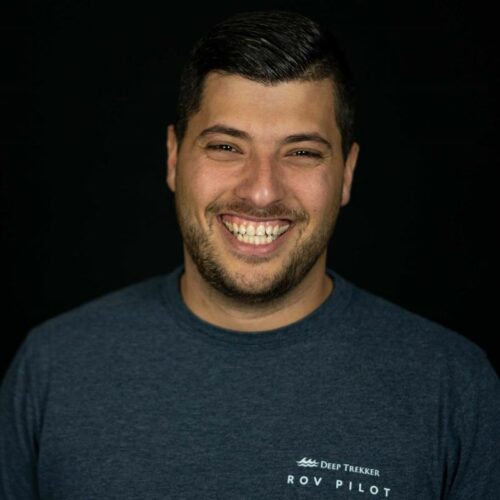 Tristan Walker is a Global Business Development Specialist at Deep Trekker, focusing on delivering outstanding service to those in the infrastructure and municipalities industries. Using his extensive experience Tristan is able to provide expert guidance to water customers, including stormwater, sewer and clean water specialists in a variety of industries from engineering to municipalities to contracting.
Moderated by 
Corinne Lynds, Actual Media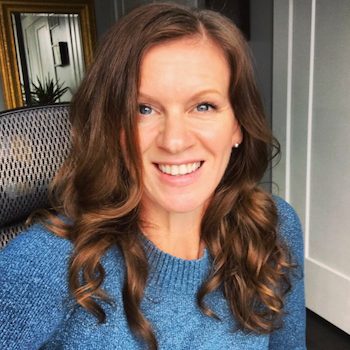 With more than two decades of experience leading B2B editorial teams and content strategy on the agency side, Corinne is passionate about humanizing highly technical stories across Actual Media's print, digital, and experiential platforms. She is responsible for managing all our editorial and content operations across the infrastructure, water, and environment sectors. Corinne is a compulsive storyteller who knows how to engage business audiences.