Each year in South Sudan, as the harvest gives way to the dry season, local populations begin to move off their land in search of food and water. These groups end up near the country's select few water access points. Armed militias take advantage of the chaos around the access points to round up young kids for use as child soldiers. It is a tragic fate, one James Thuch Madhier, founder and executive director of The Rainmaker Enterprise, narrowly escaped.
Madhier was matter of fact in our interview. "The headline is that over 43 per cent of people in the area don't have access to water, especially during this time of the year, and so the people move to places near water points," said Madhier. "This happens year after year. Those limited water positions become pressure points. Armaments show up and who got access to get water turns contentious."
Born in Sudan, Madhier struggled to escape the conflict. At age ten he fled the county in search of an education and ended up in a refugee camp in Kenya. There, he not only survived, but entered school and graduated at the top of his class. In 2011, he was awarded a scholarship and resettlement through World University Service of Canada, which brought him to study at the University of Toronto. He went on to volunteer for the United Nations High Commissioner for Refugees and has now established himself as a leader on issues around South Sudan and water.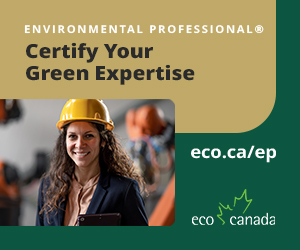 His present mission is The Rainmaker Enterprise, which has a goal of delivering solar-powered water infrastructure to areas of South Sudan and Africa where the water issues are most pressing. Rainmaker's solar-powered wells bring new opportunities for those in the region, providing access to water for a larger swathe of the population and eliminating the need for diesel fuel (which can attract militias) to pump water.
Rainmaker is also working to introduce drip irrigation systems into the area. Using drip irrigation techniques, water is applied directly to the roots of plants, increasing yields. In this area of the world, drip irrigation will allow local farmers to grow high-value crops that cannot be sustained by rainfall alone. Higher value crops like sorghum, millet, and peanuts can be cultivated year round. The population will benefit from higher levels of nutrition, food security will be improved, and locals will not have to move off the land, decreasing
their vulnerability.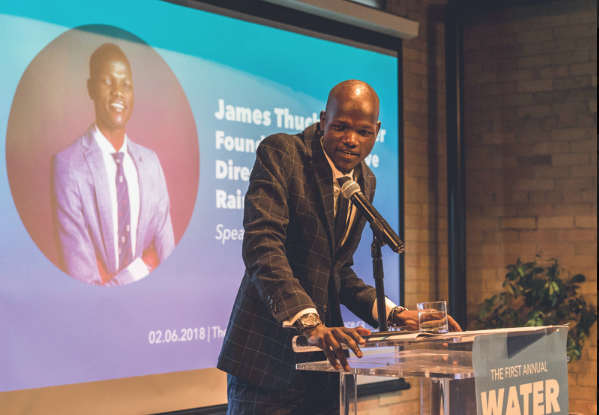 Currently, the company is working to educate local decision-makers in South Sudan. The head office of the company in Toronto employs engineers who are working on the technology. The initial plan is to irrigate 50 acres of farmland and to provide clean water to 1,200 families. The organization also hopes to train 100 local farmers about how to get the most out of the new tech.
Madhier was clear: this is not a charity. This is about creating a new local economy. "Our model is profitable by year three. This means a guaranteed source of income for our farmers and employees, and huge opportunities for scaling up across the region and country."
Most importantly, the young in the area will have an alternative to joining military groups. "Access to multiple safe, efficient, and sustainable water sources creates an infrastructure that leads to durable peace among communities that are otherwise engaged in water-related conflicts," he said.
Remarkably, Madhier finds reasons for real optimism that the region could blossom as a food production area. According to him, the area in which the company will operate has never been subjected to intensive industrial-scale farming. "In this area there has never been a lot of commercial farming, so the soil is really good there. This could be a real advantage."
James was the recipient of the Young Professional's award and Water Steward of the Year at the 2018 Water's Next Awards.