If the COVID-19 pandemic has taught executives anything about the keys to business resilience, it's that risk management and listening to a broad group of stakeholders are vital for thriving in this era of uncertainty. The business of water is no different. Leaders of industries that are reliant on water are redefining what water sustainability mean. They're looking beyond water conservation and employee engagement within their own operations, to engaging consumers and non-typical partners in a broader ESG value chain, one that strives to regenerate the water cycle.
A new partnership between New Acre Project, Coors Seltzer, and Change the Course is empowering farmers and ranchers in the North Saskatchewan River Watershed to create buffers on rivers, streams and wetlands. Through this collaboration, Coors Seltzer – a hard seltzer beverage with a mission to help restore Canada's waters – is successfully empowering local leadership to build resilience across the landscape. The effort is part of Coors Seltzer's goal to fund restoration projects in more than five provinces that restore more than six billion litres of water to the natural environment since the time it launched in March 2021 to the end of this year.
"Canada is known for its waterways, and we all hold accountability for protecting them," says Ava Gladman, marketing manager for Coors Seltzer. "The refreshment we offer in Coors Seltzer is made possible only by a secure and clean water supply, so we take stewardship of water resources personally and aim to make it easy for those who enjoy our products to make a difference. Linking the sale of every 12-pack to restoring 1,000 litres of Canada's waters through our partnership with Change the Course allows for projects like the New Acre project to make a big impact locally."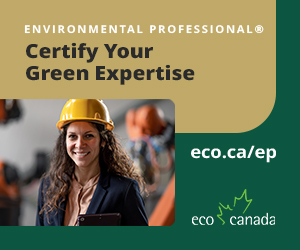 The power of partnerships
New Acre Project is designed to connect organizations who have environmental objectives with farmers and ranchers who can help them achieve those goals through nature-based solutions. Partnerships between investors (corporate, government and other organizations), as well as research partnerships, are driving water quality, quality and climate resilience improvements. 
To help identify local stewardship projects that aligned with their company mission, Coors Seltzer first partnered with Change the Course, a non-profit program that specializes in match-making water-focused businesses with community groups that implement on-the-ground restoration and conservation programs across North America.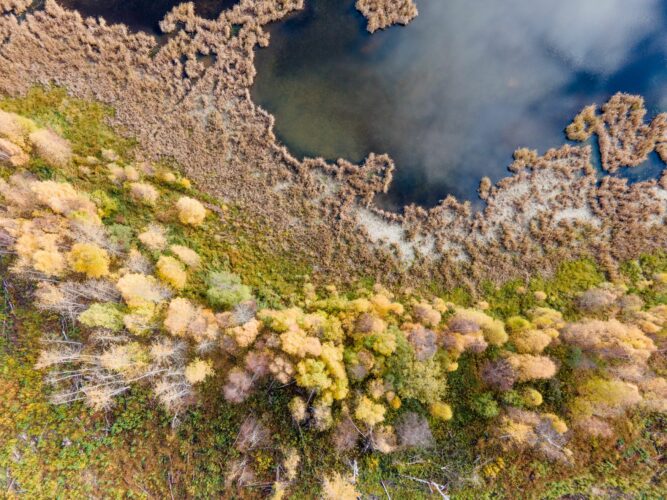 Change the Course was born of an impassioned conversation in 1992 between global water expert, Sandra Postel and Todd Reeve, then Vice President and now CEO of BEF (the Bonneville Environment Foundation). They launched the program through BEF in the Colorado River Basin. It has since expanded to include over 65 corporate sponsors supporting over 120 water projects across North America, contributing to the restoration of over 28 billion gallons of water.
Part of the value the BEF offers its partners is in the scoping and vetting process, providing hydrologic expertise and guidance to companies and brands like Coors Seltzer as they embark upon their water stewardship journey. Scanning the Canadian landscape for projects that would deliver the right scale of measurable volumetric and water quality benefits, the BEF team identified ALUS' New Acre Project as a fit for delivering on Coors Seltzer's targets.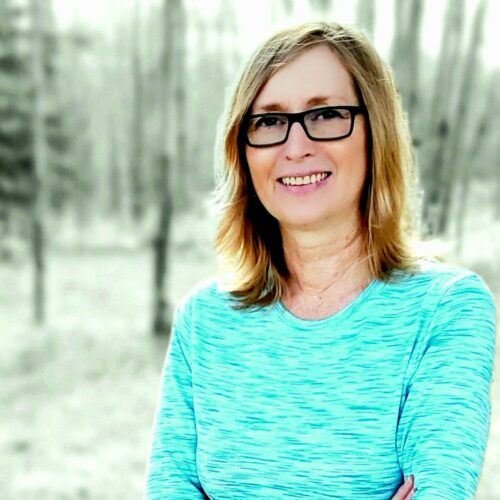 "New Acre Project draws on the creativity and skills of farmers and ranchers who identify opportunities on their land for harmonizing efforts to grow food with environmental objectives," said Rhonda King, Western Lead, ALUS. "Projects are vetted locally to ensure that those chosen deliver the most impactful ecological outcomes and that they are align with local priorities."
"In the North Saskatchewan River Basin where Coors Seltzer's projects will occur, flood, drought and water quality challenges are all significant local priorities. So, investments like this one deliver results to the funder, help de-risk the cost of implementing projects for the producer and provide measurable benefits to downstream residents. It's a trifecta win for the farmer, investor and surrounding communities," said King. 
Nature meets technology
Measurement is a crucial part of managing water replenishment and water quality improvements, and since natural systems are dynamic, there are great complexities in how these factors are calculated. Technology is a part of the solution. 
"The way we break down the investment is that each 12-pack will contribute to 1,000 litres of restored water across Canada," said Ava Gladman, marketing manager for Coors Seltzer. "The volume of water we count as restored is equal to the amount we're able to replenish to the ecosystem through the portfolio of projects." Project partners use various science-based tools to measure, model, and report water benefits generated by projects; and these benefits are attested to by Change the Course and sometimes independent hydrologic experts who review and confirm reported volumetric results.
To deliver metrics that are credible to its partners, New Acre Project draws on a sophisticated cell-based model called IMWEBS. It integrates GIS map data captured at field-level with economic, hydrologic and environmental data to predict and generate estimates of outcomes from nature-based projects. 
IMWEBS is a cutting-edge, Canadian-made tool to measure these impacts. Short for Integrated Modelling for Watershed Evaluation of BMPs, IMWEBs was developed by researchers at the University of Guelph to bring high-level data processing to practical use in communities for the benefit of the environment.
Through New Acre Project, investors can leverage targeted benefits for watersheds, delivered at the community level and guided by the insights of IMWEBs. Whether the investor is a business with water stewardship goals or a water utility, the model can be used to prioritize the cost-effectiveness of riparian buffers, wetlands, sediment control, conservation tillage and other stewardship practices based on the potential to deliver the greatest benefits in agricultural watersheds.
Inspiring water actions, everywhere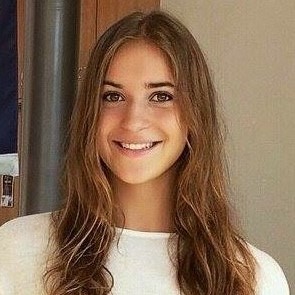 To have the importance of water restoration resonate with younger, legal-drinking-age consumers, Coors Seltzer launched an ambassador program on social media with relatable key opinion leaders at the helm to share the brand's mission.
It has since been putting the spotlight on consumers who have been embracing water restoration by enjoying Coors Seltzer. 
The website reads: "It's easy to forget how important Canada's waters are. They play a vital role in the water cycle, transport nutrients and are excellent drainage channels. That's not forgetting that all sorts of flora and fauna rely on our waters being healthy."
It's a reminder that's worth raising a glass to.
Katherine Balpataky is the Senior Director of Corporate Partnerships with ALUS and former editor of Water Canada.