Back in 2006, Canadian photographer Peter Bregg accompanied Margaret Trudeau and Sophie Grégoire-Trudeau on their trip to support clean water projects in Ethiopia.
WaterCan, a Canadian organization that helps the world's poorest people gain access to clean water, basic sanitation and hygiene education, had been approached by CTV to create a documentary for the trip, recounts George Yap, WaterCan's project director. "Margaret, who knows Peter quite well, suggested that he come join us. So he did, and that's when we first met Peter. We spent a week and a bit together, and it was a great experience."
"At the end of the trip, Peter said he loved what we were doing, and would like to support our aims," says Yap. At first, he says, there wasn't much—until they came with an idea for a photography exhibit. WaterCan approached Bregg, and enthusiastically agreed.
To get the right shots, Bregg travelled to Uganda, Ethiopia and Kenya, documenting the NGO's clean water and sanitation development efforts. Even during this second visit, he was stricken by what he saw.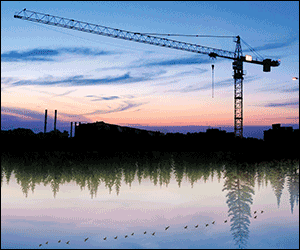 "On the first day, we saw women collecting water from ponds that looked like chocolate milk," says Bregg. "We asked them if they boil the water—they don't, because the fuel costs too much. They can't even afford purifying tablets."
WaterCan's projects, however, allow communities to gain access to clean water. Bregg visited a school with fountains and saw children happy to be drinking and bathing in safe water. "It was wonderful to see the joy and appreciation that these people have and show when they have clean water," says Bregg. "You can tell this is a special item for these communities—they really are desperate for safe water."
The typical WaterCan project is comprised of three main elements: water systems, sanitation facilities, and hygiene education, which, says Yap, is important to maximize the benefits of the first two elements.
"Our approach to a water system is simple, low-cost and sustainable," says Yap. "The system will be operated and maintained by a group of villagers, and so it must be built locally. When mechanical parts wear down, they must be replaced, so spare parts must be available in the country."
Bregg can't say enough about his experience. "I appreciate WaterCan's altruistic goals, because they're committed to helping others," he says. "As a photo-journalist, I've always felt like I've been contributing. But helping these NGOs is very rewarding. It's a small organization, but they do so much."
"Peter is such a professional, skilled master of his craft," says Yap. "But what really struck me in 2006 was how incredibly humble he is. He's been there, capturing the images around some of the most important history of the world. But when you meet him, he's very down to earth."
Water for Life: An African Photo Exhibit is the product of Bregg's journey. The exhibit, comprised of forty stunning photographs, will open on March 24 at the University of Toronto's Medical Science building as part of the school's Annual World Water Week celebrations.
"Following the launch in Ottawa on March 23, we hope to tour the exhibit across Canada," says Yap.  In addition to the powerful images that Bregg has captured, Yap says there will be an educational component to bring awareness to the global water crisis and WaterCan's work.
If you'd like to see the Water for Life exhibit in your city, contact WaterCan.