In the late 1960s and early 1970s, Ontario's Ministry of Environment (MOE) developed the York Durham Sewage System (YDSS) to convey sewage from York Region through a single pipe to what was then a state-of-the-art treatment facility on the shores of Lake Ontario. The purpose was to take several smaller sewage treatment plants offline and provide secondary treatment at a central facility. In the early 2000s, the Province asked York Region to grow. Now, the Region must meet the increased water and sewage servicing demands associated with that growth. The result is the Upper York Sewage Solutions (UYSS) project, with a $500-million capital budget.
"Thou shall innovate"
During the UYSS terms of reference process that began in 2009, York Region provided the MOE with three alternatives. The first, a standard option, was to do nothing. The second was to link the sewage system to Lake Simcoe, and the third was to link everything to the Lake Ontario treatment facility. But when the MOE reviewed and approved the terms of reference, it asked the Region to add a fourth alternative—one that involved innovative wastewater treatment technologies.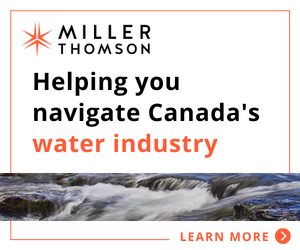 For York Region, the request for innovation presented a challenge. The term "innovative" was used with no clear parameters, and neither the Region nor the Ministry was sure how to define it precisely.
"It's interesting that the regulator was looking for innovation but may not have been completely clear on what it meant. [The Ministry] was probably surprised that the project team wanted to further explore it," said BLG's Adam Chamberlain, the roundtable's moderator and counsel to York Region on the UYSS project.
The project
What could make a system capacity upgrade innovative? The team considered several issues that it might tackle and settled on the case of the Lake Simcoe watershed—due to nutrient loading in particular, the lake has long been an area of concern.
"In northern climates, population growth and increased urbanization has added stress to water resources," said George Godin, director of water and wastewater for Conestoga-Rovers & Associates, and consultant team lead on the York Region project. Primarily, the issue is water quality in receiving streams.
"Traditionally, we've had this great abundance of water. We've taken as much as we've needed, used it, and dumped it. That needs to change," he said. "We need to strive for more sustainable solutions and practices—we need to treat to more stringent levels, and that opens the door for water reuse."
Godin said recycled water not only augments water conservation practices, but it can redirect nutrients such as phosphorus from watercourses.
Enter the Lake Simcoe Water Reclamation Centre, a high-end plant that will provide two key products: nutrient-rich water for irrigation and industrial purposes and phosphorus-reduced water flowing to local watercourses and eventually entering Lake Simcoe.
Adrian Coombs, York Region's senior project manager, calls this a creative application of proven technologies, not innovation. In fact, it's not even the first time this sort of project has been conceived. The team found several similar examples in the southern United States.
But it's new to Ontario, which means the project team has been the first to leap through the many regulatory hoops involved, including navigating several provincial acts, issues of intra-basin transfer, and a project-specific phosphorus offsetting program.
"We're entwined in a complex project," said Godin. "In the eyes of the MOE, this is a very big leap for Ontario. The Ministry has implied that the technology needs to be tried and true—to avoid risks to public health, we require something reliable and demonstrated. We need to be careful, and we can't implement until we get approval from the Ministry."
Walkerton Clean Water Centre's Evan Pilkington wondered about public perception and acceptance. "Is there a need for a showcase element to explain how it works?" he asked, adding that it might be difficult to convert the project into a learning experience.
Coombs said the Region has engaged in a cohesive public outreach campaign, including Tuesday Talks, a monthly open house that allows the public to meet with project team members to learn more. "Because of the high profile under the environmental assessment (EA) process, it's no longer simply engineering," she said. "We don't just design, build, and walk away." Beyond the usual public meetings and newspaper advertisements, face-to-face meetings with stakeholders, presence at community festivals, and a brand that includes blue shirts to identify project team members are some of the unique components of the campaign. At the Ministry's request, Godin added, the Region will implement a 12-month demonstration facility to prove the concept over four seasons. An education and training component will be a large part of both the demonstration facility and the final water reclamation centre.
As Godin says, it's all part of a big leap for Ontario, but the project also represents the changing face of water and wastewater projects in Canada.
Push versus pull
At a recent event held by the Ontario Clean Water Agency (OCWA), technology companies were invited to pitch their innovations to an audience of municipal executives. After one pitch, an audience member questioned how that particular technology might resonate with the market. "What's the market pull? You need to state the problem first!"
It's a keen observation. Innovation means nothing if it can't be implemented. You can't always push your ideas onto the market and hope for the best. "Sometimes you need to pull," said Greg Williams, managing director of Good Harbour Labs. "If you create demand, you naturally find innovation to suit that demand. We probably need policy to do that."
Policy and standards, others agreed, are key factors in stimulating innovation.
"Fundamentally, there is no such thing as waste. It's a term we should remove from our vocabulary," said Keith Watson of Sustainable Technology Development Canada. "We can no longer afford to have a term that indicates that there's a material that is useless."
In order to change the mindset about wastewater, we need to think of it as source water, Watson suggested. In doing so, we must elevate standards to meet expectations that existing technologies might not achieve. Thus, the need to innovate.
But Brent Wootton, director and senior scientist of the Centre for Alternative Wastewater Treatment, said we won't get to that next level unless government removes barriers to innovation.
Using a United States Environmental Protection Agency (US EPA) study from 2007 on ultra-low phosphorus removal technologies as an example, Wootton suggested that it could be possible to achieve levels much lower than current MOE expectations of conventional technologies. "This study documented plants that could get to as low as ten micrograms [of phosphorus per litre] and that these processes might even be less expensive than traditional processes," said Wootton. "Here, the EPA showed leadership. But it would be difficult for municipalities in jurisdictions such as Ontario to implement these new technologies and approaches."
CH2M HILL's Peter Mallory shared this frustration. "Sometimes, there will be a new technology being discussed in Canada, but it's already been used in Sweden for 20 years. We're not using it because it hasn't been tested in our climate, even though Sweden's climate is similar to ours. Regulation is a big challenge."
But regulations and policies don't always have to be huge barriers to innovation, said consultant Alex Keen of ALTECH. The City of Toronto, for example, recently provided a discount to high-volume water users—with a catch. "They increased everybody to the full water rate, and if you wanted to get the discounted industrial water rate, you had to implement a water conservation plan," said Keen. "That's driving a lot of our business in terms of upstream control—we're doing a lot of recycling installations and things that benefit the City's wastewater treatment system without costing extra dollars for the City."
The question of cost
Risk and liability are related barriers to innovative processes. Post-Walkerton, provincial governments are especially keen to ensure regulatory requirements are met, and that sometimes makes them hesitant about new approaches to water and wastewater treatment. But municipalities also bear the load, especially when it comes to capital spending and budgets.
At the previously mentioned OCWA event, keynote speaker Booky Oren, chair of Israel's WATEC conference, challenged municipal audiences to "think about where your next $1 million is going" when reviewing technologies. During the roundtable, consultant Fabian Papa added another layer to that challenge.
"We have to see technologies as part of a larger organization framework," he said. "How does innovation fit into the broader picture?"
For Papa, technologies are important, but asset management and operations of existing systems are the low-hanging fruit. "The amount of opportunity there is to improve the way municipalities are currently handling their systems is quite significant," he said.
"Unless you know the condition of your infrastructure, you can't make decisions about where to efficiently put your money," Watson agreed. "You allocate funds in your budget on a more ad hoc, gut feel, reactive basis, rather than on a defined method of analysis."
Watson also acknowledged the reluctance to innovate when capital costs are sunk into existing infrastructure. "When municipalities have too much invested in a facility, understandably they want to stick with what they have. It's a serious impediment to innovation."
For York Region, however, finances are just one part of the equation—the project team also considered criteria such as the quality of the technology and environmental benefits. "The environment has always been front and centre," said Coombs. "It always has and always should be, but the bottom line must also consider the cost."
Lost in translation
Globally, Canada ranks poorly on the Organisation for Economic Co-operation and Development's list of top innovating countries. Businesses in the United States outspend Canada on research and development, and Canada remains a net importer of patents. Why? Some roundtable participants believe it's an issue of communication.
"There's a disconnect between most of the stakeholders in this industry, including levels of government, ministries, companies, regulators, and municipalities. There are huge gaps. This results in disparities for innovation," said Wootton. Mallory agreed. "One thing that strikes me is how communication [around water and wastewater technologies] isn't quite there yet internationally."
"If York Region hadn't been having this 'terms of reference' conversation, how would this kind of innovative thinking evolve into long-term municipal planning?" asked one participant. "And how will York's experience translate to other municipalities?" They're good questions. If one municipality is working hard to make the innovation leap, how does that perseverance pay off nationally? And how does a technology export agenda, promoted with legislation such as Ontario's Water Opportunities Act, see success internationally?
Some organizations are working to fill the communications gap. "We often find people doing the same things in different parts of the country," SDTC's Watson said. "Sometimes they're working at cross-purposes; sometimes they're reinventing the wheel. When we see this, we try to facilitate a connection. Maybe they can work together or learn from each other's successes and failures."
Communication is a big push for the Canadian Water and Wastewater Association, said (now former) executive director Jennifer Jackson. For a Canadian trade delegation to last year's Singapore International Water Week, the trip was as much a chance for companies to talk amongst themselves as it was to meet with potential international clients.
Part of the problem is that there isn't a one-stop shop for the water sector, said Leanne Gelsthorpe of the Ontario Centres of Excellence. She and Pilkington agreed that a public demonstration point would help solve that issue.
"We need a spot where you can experience what's new, which projects are on the go," said Pilkington. "Maybe it's provincial, maybe it's national. It's a location for demonstration but also a place for forums like this one. It's a tool for accelerating progress."
Moving forward
Despite these significant barriers, the group agreed that Ontario and Canada are on the road to water innovation success.
"Is it happening quickly enough? I think other countries will tell you that it didn't happen quickly enough there, either. Some of them waited for a crisis to happen, and sometimes that's what it takes. But we're in an auspicious position. We don't technically have a crisis, but we have the opportunity to become leaders in the world," said Lisa Saroli, a senior business development specialist at Ontario's Ministry of Economic Development and Innovation. "We're doing it slowly, but we're on the right path."
Another participant added: "I'm not sure things could be lined up better to facilitate speed and ease of adoption to catapult Ontario into innovation in the water and wastewater sectors. It's rare that you've got the policy and political sides lined up with a fairly cohesive goal. It's really exciting and dynamic." WC
Participants
Jane Bonsteel, Peel Region
Adam Chamberlain, BLG
Adrian Coombs, The Regional Municipality of York
Kerry Freek, Water Canada (moderator)
Leanne Gelsthorpe, Ontario Centres of Excellence
Stan Gibson, Ecologos
George Godin, Conestoga-Rovers & Associates
Jennifer Jackson, Canadian Water and Wastewater Association
Alexander Keen, ALTECH Environmental Consulting Ltd.
Peter Mallory, CH2M HILL Canada Limited
Larry Moore, Walkerton Clean Water Centre
Fabian Papa, Fabian Papa & Partners
Tom Phillips, Greater Peterborough Innovation Cluster
Evan Pilkington, Walkerton Clean Water Centre
Lisa Saroli, Ontario Ministry of Economic Development and Innovation
Keith Watson, Sustainable Development Technology Canada
Greg Williams, Good Harbour Labs
Brent Wootton, Centre for Alternative Wastewater Treatment