According to the United Nations, the current slump in the world's biggest economies will shrink global output by 0.4 per cent in 2009 — the worst in 30 years. The world is in a recession, those who doubt it are in the minority. Yet market data indicates that one market segment of the water industry is poised for growth-one sub-sector of the water industry is immune to the bad economic news — the residential POU/POE device market.
The sale of POU/POE devices is steady and predicted to boom over the coming years. To illustrate, even though the U.S. recession began in 2007, Zenith International, specialist consultants to the food and drink industry, reported that the number of POU water coolers installed in the U.S. grew by 15 per cent year-over-year to 582,000, a market value of US$201 million. Furthermore, Zenith forecasts that POU installations will reach the one million mark in 2011.
Growth in this sector is also predicted by the Freedonia Group, a business research company, which found that U.S. demand for home water purification systems is set to grow by 5.6 per cent per year up to 2012.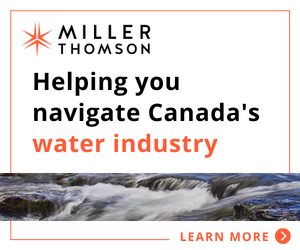 Europe is also set for growth in the residential water treatment market. According to Frost and Sullivan, another research firm, the market earned revenues of US$721.2 million in 2007, and is projected to grow to US$1 billion in 2014. Asia, which accounts for 50 per cent of ultrapure water systems, will generate revenues over US$5 billion in 2009 from US$3 billion in 2004 in this market according the McIlvaine Company. Canada is set to show similar growth in demand for this sector.
Kevin Wong, executive director of the Canadian Water Quality Association, believes that Canadian demand for water filtration devices and services will follow global trends. "Canadians still need to drink water, and the downturn in the economy won't deter them from buying or investing in water treatment devices," he says. "We as an industry just have to present ourselves as the professionals we are, to service and cater to this demand."
To ensure that your POU/POE company is one of the beneficiaries of the global growth in this market segment,  industry experts recommend that you focus on strengthening your distribution channels and continue to innovate in order to be competitive.
In the POU/POE segment, demand is driven by many factors. Environmental awareness campaigns by activists, non-profit groups, private organizations and individuals have led to heightened awareness in the general population about the risk to natural resources such as water. Furthermore, the debate on the packaging of water in plastic bottles, and the prospects of lessening or lack of household income — given the current economy — is turning the average consumer's attention to solutions that are more cost-effective than bottled water.
One Canadian water company, Nimbus Water Systems, reports sales of its POU systems have grown thanks to the heightened focus of the public on the safety of water. "We are forecasting continued demand as more consumers look to 'make their own' [disposable bottles] with POU systems," says Peter Bozzo, president. "Mounting health concerns will continue to drive POE sales up."
The recession, serious environmental concerns and the search for cost-effective solutions are driving the demand for POU/POE devices. After all, the Canadian consumer still needs drinking water. So stock the shelves!
Anoushka Martil has a Master of Environmental Applied Science from Ryerson University and a B.Sc. from York University. She has worked on environmental projects in Sri Lanka and Canada.