Serving Indigenous communities with reliable, easy to operate small solutions.
Water is considered sacred by Indigenous people for its interconnectedness to all life, making the stakes for wastewater treatment performance far higher than simple regulatory non-compliance. Given their unique relationship to water, any systems installed in Indigenous communities need to be capable of reliably discharging effluent quality designed to protect local fish and wildlife.
With many Indigenous communities in Canada located in remote areas, some as far north as the famous 60th parallel latitude, already limited access is further restricted to certain times of the year. Inevitably, geography and cold climate conditions create major challenges for both existing and proposed wastewater treatment facilities.
Achieving a limit for ammonia in wastewater is a challenge for many technologies, especially in cold weather because the microbes that are required for nitrification slow down or even die off. Even still, system performance must meet Canada's Wastewater System Effluent Regulations (WSER, 2012), which specify that effluent un-ionized ammonia cannot exceed 1.25 mg/L. Wastewater effluent also cannot be acutely lethal to fish. WSA Saskatchewan research suggests the limit for un-ionized ammonia may be as low as 0.2 mg/L.
In addition to system performance, there are challenges with operations and maintenance (O&M) since many facilities are constrained by tight budgets for repairs and upgrades that are required to keep up with federal regulations. It may be expensive and time consuming to get parts and expertise on site if repairs are required. In remote communities, staffing issues also arise. It can be difficult to find individuals who possess the qualifications needed to run O&M intensive treatment facilities.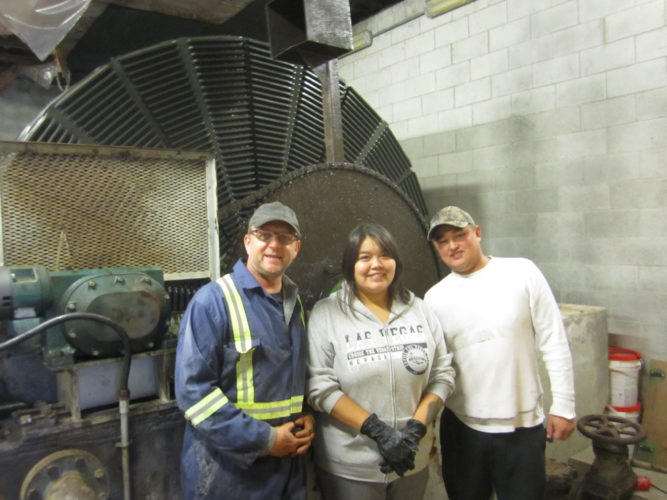 To help Indigenous communities overcome these challenges, two Canadian companies—Nexom and Hannah Environmental Equipment Inc.—are actively providing solutions for Indigenous communities in Canada that are reliable, easy to run, and easy to maintain.
To read the full article by Trish Johnson, check out the Jan/Feb 2020 issue of Water Canada.