There's no denying the opportunity: China's economic resurgence and subsequent infrastructure investments have led many Canadian cleantech companies to look for ways to take advantage of this transformation. While opportunities abound, companies also need to be prepared for the challenges inherent in such an undertaking.
Taking advantage of green tourism
Already a hugely popular international tourist destination, China is continuing to build its exposure, including being host to the 2010 Expo in Shanghai, expected to attract 70 million visitors. To meet this substantial demand, China's Ministry of Commerce recently disclosed a plan to build 10,000 green hotels by 2012. There are currently over 1,000 new hotels under construction, many of them multi-star properties with an average of 270 rooms. Unencumbered by legacy systems, these new hotels are adopting leading green technologies.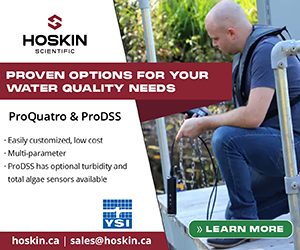 As Chinese autocrats enact change to environmental policies with great speed and efficiency, the country's environmental technology is changing quickly. According to the State Environmental Protection Administration, China's environmental industry is expected to grow at a rate about 10 per cent between 2005 and 2010, moving beyond its current domestic focus.
With the confluence of huge need, capital to invest and access to global best practices, Canadian technology is well-positioned.
China's water technology has room for improvement. As a result of damage to water sources by industrial pollution, drinking water systems have been plagued by a long series of water crises. In 2007, long-anticipated national compulsory standards on drinking water quality were introduced. But trust in the systems is lacking, and due to unreliable water sources, boiling drinking water in hotels is the norm. Carbon filters are typically positioned beside ice machines to improve taste and odour, but health department inspectors are demanding higher performance standards and technology that will provide safe potable water.
To meet the more stringent new standards, water must be treated for both its chemistry and microbiology. Toronto-based UV Pure Technologies saw an opportunity here. Ultra violet (UV) purification can be very effective for the latter, but as China's water is typically very hard, it can foul conventional UV systems—some hotels have had to pay fines due to malfunctioning units.
UV Pure develops and manufactures ultraviolet purification systems that can solve these problems. The company's Crossfire Technology has self-cleaning features that allow units to operate effectively in water ten times harder than other conventional UV systems, without the expense and complication of water softeners. With the investment in this technology, the hotel chain will be able to offer their guests clean drinking water with a payback of only a few months.
Omazo Ventures of Toronto has recently invested in a distribution company called BX Jishu that is focused on distributing cleantech products into the Chinese commercial property market with a specific target of bringing leading water technology to the rapidly expanding hospitality sector. Through Omazo, UV Pure has recently been commissioned in a Chinese-owned chain of 1,000 hotels.
Challenges
While UV Pure has seen success, some challenges can arise from distributing a product in the Chinese market. Issues range from the obvious barriers imposed by language, to the logistics of currency and setting up businesses, to the subtleties of government involvement as well as business and social norms.
Another challenge can be compliance and obtaining the certifications required by Chinese authorities. BX Jishu managed the process for getting the national authorization for Standards for Drinking Water Quality for UV Pure's products. Navigating patent and trademark registration can also be an issue for companies wanting their technology protected.
Differences in buying behaviour will have a significant impact on pricing and contract negotiations while entering new markets. Working with a distribution company such as BX Jishu can provide a network of contacts and colleagues, including strong relationships with government bodies and the hotel associations, and can help companies reduce the guesswork of such negotiations by testing value with on-the-ground partners, business planning and beta testing. It's also beneficial to have a good grasp on the constantly changing incentives offered by the government for environmental initiatives.
A new national mindset
China is no longer, as writer Thomas Friedman puts it, "polluting its way to prosperity." People care about the environment, their health, and clean drinking water. With the government's ability to execute policy and its longer-term view, Friedman says, "China is increasingly going green out of necessity because in too many places, its people can't breathe, fish, swim, drive or even see because of pollution and climate change."
Now is the time for the Canadian cleantech industry to take advantage of its competitive edge. For companies considering expansion into the Chinese market, there is great potential, but also some pitfalls to avoid. People often grossly underestimate the length of time it takes to understand the market or think that things will be straightforward. Breaking into a new market takes years, especially one with the size and complexity of China, but it's worth the effort.
Alan McMillan is the managing director of Omazo Ventures Inc., a Toronto-based integrated venture firm, and chairman of BX Jishu, a cleantech distribution business in China.