The workers responsible for providing clean water to our communities and homes often work long hours and may work alone. They are exposed to various occupational hazards, including slips, trips, and falls, violence, assault, and mental health challenges. As a result, ensuring their safety can be a complex issue, but is achievable through careful planning, the implementation of appropriate safety policies, and leveraging the right technology.
Employers can now better protect their staff, particularly those who work alone, thanks to technological advancements and safety devices that facilitate enhanced monitoring and communication.
Working alone in the water industry
While every situation is unique, generally speaking, a lone worker performs their job away from other people, in isolation, and an environment where help is not quickly available. This situation is not necessarily static and the employee may not be considered a "lone worker" all the time, rather only in specific work environments and conditions.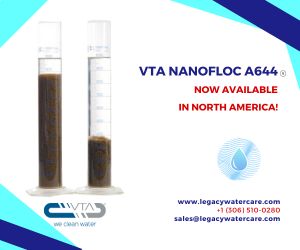 Due to the increased risks of working alone, local safety legislation and regulations may have certain requirements when it comes to lone worker well-being.
Understanding lone worker monitoring
To ensure that help can get to a worker in case of an emergency, lone worker monitoring relies on various tools and technologies, such as wearable devices, location tracking, or mobile app software. Implementing advanced technologies like wearable devices, GPS tracking, or real-time communication systems can greatly enhance the ability to monitor and ensure the safety of lone workers, by tracking workers' locations, alerting supervisors in case of emergency, and providing a quick and reliable means of communication between employee and the employer.
The specific times and duration of the monitoring can vary depending on the nature of the work, the risks involved, and the policies and protocols established by the organization. In some cases, workers may be monitored continuously throughout their working shifts, while in others, monitoring may only occur at certain intervals or during specific activities.
It's important for employers to clearly communicate the monitoring policies and procedures to their workers so they are aware of when and how they are being monitored and understand the reasons behind it.
Automated check-ins or time-based monitoring
A very effective proactive safety measure is to employ a check-in system, preferably an automated one, which reduces the chance of human error and is simpler for the water employee to use.
The City of St. John's in Newfoundland has been using SafetyLine for their water treatment workers and has found that "employees recognize it is for their own personal safety and it is something they wanted to make sure they make it home safe every day and somebody's looking out for them," according to Shawn Haye, manager of the City of St. John's water treatment plants. Before switching to SafetyLine, water workers with the City were using a call center check-ins, where workers would call in each hour to report on their wellbeing. While the system worked, there was room for improvement. With a new automated app-based system, workers can easily check-in, while taking advantage of automated reminders and other features, such as location tracking.
"It makes it a lot easier and saves a lot of time in their day not having to talk to a person and literally just pressing a button to say they're ok," says Haye. "The beauty of it is that when [they are] working alone in a water treatment plant, which more or less a concrete bunker, and there is often no cell coverage, SafetyLine will check on you even without cell reception."
Keeping an eye on safety
Because water workers face a higher risk of accidents such as slips, trips, and falls while on the job,  employers must take proactive measures to prevent these from happening, such as implementing proper signage in high-risk areas, maintaining clear walkways and work areas, and providing workers with proper training and equipment. Additionally, utilizing man-down detection technology, such as wearable devices or smartphone apps, can help detect dangerous falls or a lack of movement in case a worker becomes unconscious or incapacitated. This technology can trigger a panic emergency, allowing for timely assistance to be dispatched and ensuring the worker's safety.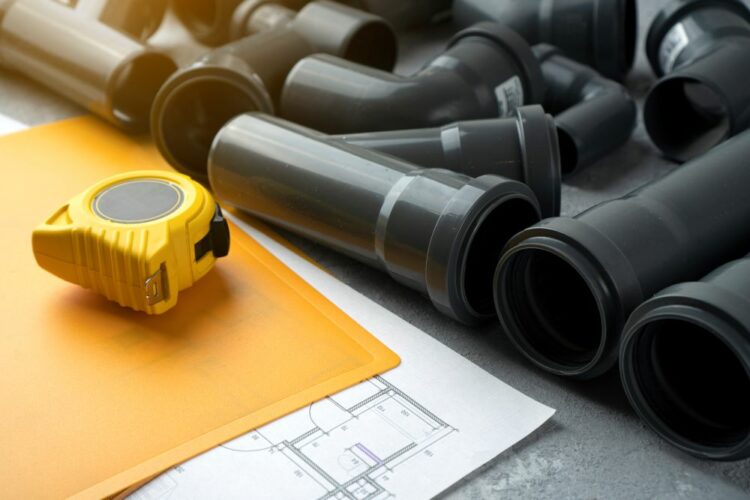 Improving safety at Peterborough's Water Treatment Plant
City of Peterborough, located in Ontario, has employed individuals who occasionally work alone at their water treatment plants. Due to the challenges associated with call centers and the possibility of human error, Peterborough has faced safety concerns regarding their lone workers. In response, the city has implemented SafetyLine, which offers customizable check-in intervals and can be easily integrated onto existing smartphones. Peterborough has found this solution valuable in addressing the safety issues of working alone at the treatment plants. Peterborough previously relied on a call center to receive check-ins from their lone workers. However, if an incident occurred just 10 minutes after a worker checked in, it would take at least 50 minutes before someone checked on them. Recognizing the potential medical risks in this situation, the city sought out alternative solutions. They ultimately implemented a lone worker solution that allowed for check-ins every 15 minutes based on the level of hazard present. Workers can also leave voice notes or text messages during check-ins, which can be beneficial in providing specific details in case of an emergency.
This reliable means of communication and monitoring provides valuable peace of mind for both the worker and their supervisor. Daryl Stevenson, Water and Wastewater Services Manager at the City of Peterborough, confirms this, stating, "There is always someone working 24/7, and knowing that person was safe gave me peace of mind."
Leveraging location monitoring
In fast emergency response situations, knowing the location of an employee in distress is crucial. This is especially important in situations where employees work in tight spaces or structures with limited reception. In such cases, employers must have a means to track their workers' location to provide immediate help if necessary.
Lone worker solutions within the local network utilize cellular triangulation and any information communicated during the worker's shift to locate them. In cases where there is little or no cellular service available, advances in GPS and satellite technology can help locate a team member regardless of their work location.
When it comes to responding quickly in emergency situations, knowing the location of an employee in distress is crucial. This is especially important for workers who operate in tight spaces or structures where reception may be limited. In such scenarios, the employer must have a reliable means of tracking the worker's location in case of an emergency.
Lone worker solutions within the local network employ cellular triangulation and leverage any information communicated during the worker's shift to locate them. In situations where cellular service is scarce or unavailable, advancements in GPS and satellite technology can still help locate team members no matter where they are working.
Ensuring a culture of care and safety
In addition to implementing new technologies, it's essential for employers to establish and promote a strong safety culture within their organization. When employees work in a safety-focused environment, they are more likely to use safety devices effectively and keep an eye out for each other's well-being. This helps to identify and report safety issues before anyone gets hurt.
Ultimately, taking strategic measures like implementing a worker safety app demonstrates that the employer values their employees. According to Haye, the employees recognize that such measures are in place to ensure their safety and well-being. He says, "Our employees recognize it is for their safety, and they want to make sure they make it home safe every day and that somebody's looking out for them."ys.
Exploring worker monitoring systems
Companies like SafetyLine, offer a variety of options for worker monitoring systems. To find the best fit for their team, employers can:
Conduct a risk assessment to determine the safety hazards your employees are facing.
In response to the identified hazards, list key features in the monitoring system that will mitigate the said dangers.
When researching worker monitoring systems, compare it to a list of required features for the system, making sure these fundamental features are agreed upon by all employees impacted.
Develop or refine your working alone policy.