Phosphorus (P), an important element in all biochemical reactions, is an essential nutrient for all life forms on the planet. At the base of the food web, photosynthetic organisms utilize dissolved carbon, phosphorus, and other essential nutrients to form elemental building blocks using energy from the sun.
Global sources of phosphorus confined in bedrock, soils, and sediments are depleting at an alarming rate because of the steady increase in crop fertilizers due to growing population and overutilization. Paradoxically, high concentrations of phosphorus entering global waterways, through surface runoff and wastewater effluent, are causing algal blooms and adversely affecting water quality.
Algal blooms are becoming the greatest inland water quality threat to public health and aquatic ecosystems. At the same time, actions are taken at different levels to reduce the harmful impacts of algal blooms on water quality. According to a European report, a target level of 20 micrograms of phosphorus per litre of lake water would restrict the growth of harmful algal blooms.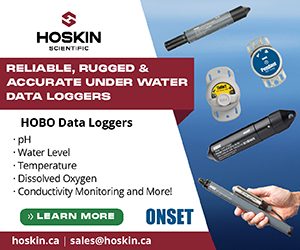 Restricting the release of P in wastewater effluent will require new and effective technologies, as well technologies are needed to recover P from wastewater and sewage sludge. Wastewater is a major source that can be used to recover P given that humans excrete two grams of P per capita per day and P from detergents, food, and other products eventually makes its way into wastewater.
This is where the WesternWater Centre (WWC) comes in. The Centre combines the strength of 13 faculty researchers with backgrounds in Chemical and Biochemical Engineering, Civil Engineering, and Biological Sciences. The Centre also works in collaboration with academic and industrial partners, government agencies, and municipalities to cover a wide range of research in areas such as: water and wastewater treatment, groundwater monitoring, modeling and remediation, recourse recovery, and management of water resources and effects of climate change.
WWC concentrates on the research leading to innovative solutions addressing all aspects of P discharge, management, and recovery. In addition to developing cutting edge research technologies, WWC shares knowledge, ideas, and resources by coordinating workshops, seminars, and conferences bringing the latest technological achievements and novel insights to the partners and public.
In January 2021, WWC held a virtual workshop that examined the advances in and direction of future regulations governing phosphorous removal in municipal wastewater treatment plants. The workshop brought together academics, researchers, consultants, regulators, and municipalities to engage in a discussion about the advances in P-removal technologies and the direction of future regulations.
The speakers at the workshop included researchers and industry experts such as:
James Barnard, global practice and technology leader at Black and Veatch.
Art Umble, senior vice president, wastewater treatment sector leader, at Stantec Consulting.
Mehran Andalib, vice president, Water Institute technology leader, at Stantec Consulting.
Imre Takacs, CEO of Dynamita Process Modeling.
Jigs Patel, senior asset planning engineer at the City of Calgary.
Michael Azulay, senior policy adviser at Ontario's Ministry of Environment, Conservation and Parks.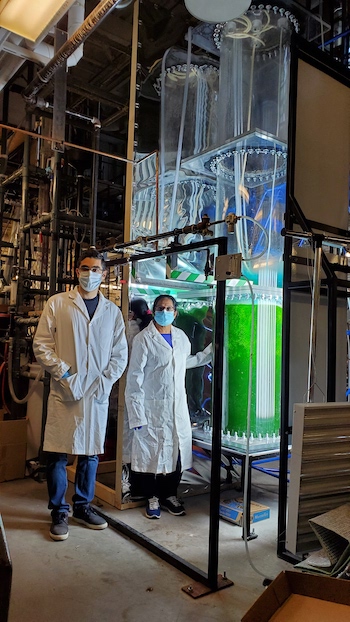 Dr. James Barnard presented the fundamentals of enhanced biological phosphorus removal (EBPR) processes, covered details on conventional versus side-stream fermenter EBPR processes, and presented the reasons behind some of the observed failures in conventional EBPR processes. He also provided some insights into the process reliability achieved with the introduction of side-stream fermenters as carbon source to EBPR, in a new process called S2EBPR process. The S2EBPR has made P removal much more reliable since there is less reliance on the influent wastewater characteristics.
Dr. Umble and Dr. Andalib discussed the potential of recovering P from municipal wastewater and the status of global P supply. The speakers demonstrated the end use of P products, provided an inventory of phosphate waste flow from different streams, and tallied global P supply and demand. Currently, over 80 per cent of all wastewater globally is discharged without treatment. Wastewater is a viable source of P for recovery and reuse and about 22 per cent of global P demand can be satisfied from wastewater.
Currently there are more than 12 technologies including ANPHOS, PHPSPAQ, NuReSys, Phosnix, Pearl, Crystalactor, MagPrex, Struvia, EloVac, Seaborne, Thermophos, and Ash Dec. Many of these processes recover struvite (NH4MgPO4•6H2O), which can be used as fertilizer with net revenue averages US$2.61/lbs of P recovered (excluding capital cost). Although, at present none of these processes is cost competitive with phosphate ore based commercial fertilizers, with fast depletion of P-deposits, no recovery amount is too insignificant to warrant commitment to a recovery paradigm.
Dr. Imre Tacks, a wastewater process modeling expert, demonstrated the many turns and twists P takes in treatment plants through a whole plant modelling exercise. Most importantly, the presentation highlighted the impact of different operating parameters including oxidation-reduction potential (ORP), temperature, and carbon to nitrogen ratio on P removal and recovery. Dr. Tacks also spoke about the competitive advantages of polyphosphate- and glycogen-accumulating organisms (PAO and GAO, respectively).
With all this fundamental process knowledge discussion, the status of Canadian plants and regulation with regards to phosphorus was discussed. Jigs Patel shared a holistic approach of P management from the utility perspective for the Bow River watershed. Michael Azulay also discussed current regulations for P discharge limits in Ontario. From both presentations it was apparent that with population growth and urban development, agriculture intensification, increased wastewater flow will increase pressure on managing P effectively. Thus, a combination of regulatory drivers, effective and inclusive governance and strategies for circular economy would be required to sustainably manage P and protect the source water.
This article was written by Martha Dagnew and Madhumita B. Ray. Martha Dagnew is an assistant professor at Western University. Madhumita B. Ray is a professor and the director of the WesternWater Centre (WWC).