An urban water system (UWS) constitutes three main service components: drinking water, wastewater, and stormwater. Historically, these components have been managed in silos. Even today, the trend continues. It has led the existing urban water management (UWM) to be less sustainable, resilient, and reliable, primarily attributed to increasing population, changing climate, growing urbanization, and affluence. According to the United Nations, 40 per cent of the global population can have a water deficit by 2030; thus, to avoid this deficit, UWM requires a change. 
An innovative and relatively new paradigm—One Water Approach (OWA)—is considered a path to overcome these water-related challenges. OWA is a holistic approach that integrates drinking water, wastewater, and stormwater into one entity, accounting for all water resources, rivers, lakes, and groundwater together at a river basin level. 
OWA establishes a close interconnection between three UWS service components. For example, as the population increases, there is a higher consumption of drinking water, generating a larger volume of wastewater. Also, the pressure on stormwater infrastructure elevates, especially during high rainfall and spring freshet.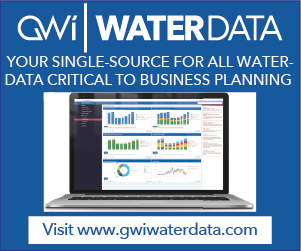 In such a scenario, OWA plays a significant role as this approach regards no water as a waste; instead, it views the by-products of water as resources. Wastes produced from wastewater treatment can be used in energy recovery. At the same time, different low-impact development techniques (e.g., bioswale, permeable pavement, green roofs, etc.) can absorb excess water, which helps in reducing stormwater runoff and controlling floods. Besides, this approach also puts greater attention to stakeholder engagement, technical innovations, and policy changes. 
Climate change and water
Climate change is regarded as a wildcard in water management. The impacts of climate change are primarily experienced through changes in water such as extreme climates like floods, drought, unpredictable water availability, and source water quality deterioration. On the other hand, certain climate solutions like biofuel development, a clean energy option, can severely deplete water sources. These solutions may result in water scarcity; this will require water to be transported from a long distances to meet existing needs, which will consume more energy and emit more greenhouse gases. Therefore, climate solutions without the consideration of water impacts can backfire. In this condition, OWA plays a key role in water management. OWA provides a framework for managing water in different climate solutions. Urban water consumes a huge amount of energy for water collection, treatment, distribution, and wastewater treatment.  So, water conservation saves energy, too, curbing carbon emissions. Also, flood management via OWA reduces infrastructure damages. Therefore, water can be a catalyst for climate adaptation and solution. 
Canada's water challenges
More than 80 per cent of the Canadian population is now living in cities. Compared to Europe, Australia, and other developed countries, Canada has a higher per capita residential water consumption of 215 liters per capita daily (lpcd). Thus, the demand to provide safe and clean drinking water is ever increasing. On the other hand, water reuse in Canada is relatively less, which is about 3 per cent. Besides, the country is experiencing warming twice the global average, with Northern Canada almost three times the world average. Increasing heat waves and wildfires deteriorate water resources too. Also, the frequency and magnitude of floods, like the devastating flooding in British Columbia in November 2021, is increasing. The statistics have shown that government's expenditure in disaster relief increased significantly in the past three decades. For example, from 2017 for five years, the federal government is spending about $900 million per year for disaster relief, largely by floods. Thus, proper stormwater management can save a big portion of these expenditures. 
Global status of OWA applications
Currently, Australia and the United States are two countries that have been implementing the OWA practices in their cities. Different cities have applied various strategies to implement the OWA with encouraging results. For instance, the City of Los Angeles has developed the One Water LA, a program based on the collaboration of water and energy departments. They noticed an increase in climate-resilient tree use for landscape projects and improvement in water planning and legislation changes that increase the possible uses of reclaimed water. Another good example is Philadelphia, preventing 1.5 billion gallons of wastewater from contaminating water sources. Following the world trend, few initiatives are encountered in Canada. For example, York Region (a regional municipality in Ontario) initiated the "Made-in-York One Water Approach" plan in 2016 to attain UWS sustainability. This initiative has been successful as its  long-term water conservation strategy has reduced water demand. Similarly, the City of Vancouver recently initiated a collaborative program across their various departments to make water-related decisions, which will help preserve water sources, strengthen data analytics, and implement low-impact development techniques.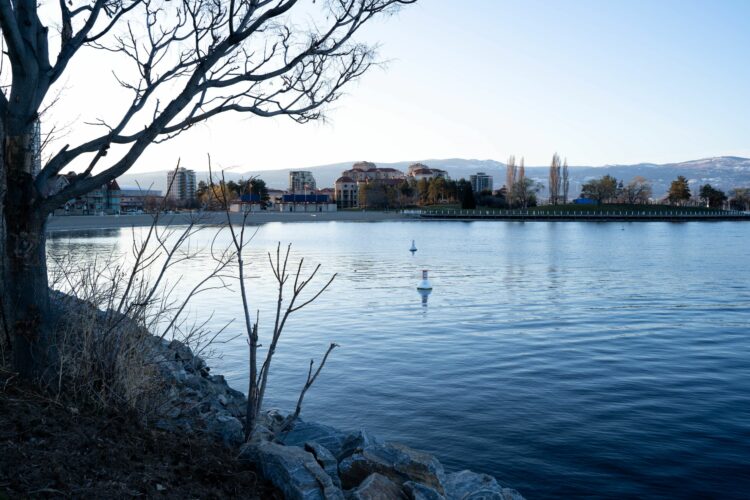 OWA Project and Learnings
A One Water project has been ongoing in the School of Engineering at the University of British Columbia Okanagan to evaluate and benchmark the performance of small to medium-sized urban water systems in the Okanagan Valley (British Columbia). The four-year project prospects to develop a web portal to store, share, and analyze the near-real-time data. The project has ten partners from the valley, including the City of Kelowna, City of West Kelowna, City of Vernon, Regional District of North Okanagan, District of Lake Country, District of Peachland, District of Summerland, Town of Osoyoos, Westbank First Nation, and Okanagan Basin Water Board. The Okanagan has unique challenges of high population growth and the country's largest residential water consumption rate of 1032 lpcd based on the Okanagan Basin Water Board (OBWB) study. Ironically, the valley has one of the lowest per capita freshwater availabilities in Canada. Water restrictions are normal especially in summer in many cities in Okanagan, such as Kelowna, West Kelowna, Vernon, etc. 
All the utilities across the valley and those who participated in the project are small to medium-sized. The participating eight utilities have a population under 35,000 each, and the ninth utility serves about 80,000 people. This project is challenging having small to medium-sized communities with a newer concept of "One Water." The greatest limitation is the utility's scarcity of human resources to participate in the external project apart from inadequate funding. Despite these limitations, the partners have been keen to engage in new research initiatives. These utilities have a large diversity in service population ranging from about 5,000 to about 80,000 people. Some utilities have all three services – drinking water, wastewater, and stormwater, while others have only one of them. A large difference in service type, service size, and type of technical staff participant result in different levels of experiences and understandings. It was often difficult to reach a consensus in certain circumstances, such as selecting performance indicators. Also, individual utilities have their priorities and mandate that add additional challenges to reach a common ground. Using the cycle of a round-table discussion with all partners and one-on-one meetings with few as per need and regular monthly communications kept the project on track. The project has developed key performance indicators of urban water systems for individual water systems. Currently, the research team has been developing another set of indicators through the lens of OWA.
Conclusions
Urban water management has been a challenging task since history. Climate change, increasing population, and affluence impacted water quantity and quality further. The OWA can be a practical solution for managing urban water systems balancing community needs and ecosystem requirements. Thus, the modern shift to "One Water" will open avenues in strengthening better management of UWS that helps reduce water footprint as well as increase sustainability, resiliency, and reliability of water services. OWA should be within the scope of the new "Canada Water Agency" that is under formulation under Environment and Climate Change Canada.
Gyan Chhipi-Shrestha is a research associate and sessional lecturer at the University of British Columbia.
Sarin Raj Pokhrel is a graduate research assistant at the University of British Columbia.
Thais Ayres Rebello is a graduate research assistant at the University of British Columbia.
Haroon Rashid Mian is a postdoctoral fellow at the University of British Columbia.
Kasun Hewage is a professor at the University of British Columbia.
Rehan Sadiq is a professor at the University of British Columbia.