Considering the health and safety of staff is a critical component for a successful workplace—for both employer and employees. McCue Engineering Contractors in Delta, British Columbia take the health and safety of their team seriously. Simply put, it's one of the benefits of purchasing a containerized water or wastewater treatment plant from them.
Their PANAQUA™ prefabricated, containerized water and wastewater treatment plants aren't just mobile, durable, flexible, and scalable, but their off-site construction means risk reduction for both workers and owners.
Perks of Prefabrication
Workplace familiarity
Familiarity with the workplace leads to more detailed and specific Health & Safety plans, better identification and management of risks, and fewer surprises. Workers who are well-acquainted with their workplace are more likely to identify those conditions which otherwise may lead to greater risk of injury. In fact, according to WorkSafe BC, serious injuries are likely to occur twice as often on a construction-site compared to a shop setting, and work performed in a shop environment results in 30 per cent less injuries on average.
By ensuring that workers are accustomed to their surroundings, are experienced with tools and equipment, familiar with potential hazards, and have in-depth knowledge of health and safety policies, accidents can be greatly reduced.
OH&S in Canada: Keeping your team safe
Appropriate scheduling
Surprisingly perhaps, many work-related incidents occur in or around vehicles, with industrial sites with heavy machinery and reduced visibility being particularly dangerous. Although risks are inherent to job sites, there are ways to reduce incidences. By scaling down on the number personnel on-site, both the total number of vehicles and drivers on-site is diminished, thus lessening the chance of accidents.
In addition, prefabrication of equipment allows for deliveries by professional delivery drivers, who make multiple deliveries in an area thus reducing the number of drivers even on local roads.
PANAQUA™ products are designed for easy interconnection, with equipment, piping, and wiring bolted and clamped to container walls and floor—a complete water treatment system module. Each module completes a step (or more) of the water treatment process and are connected to create a customized water treatment plant.  With a containerized system, construction personnel are only required on-site to connect modules with short, simple piping and wiring connections. This means a reduction in workers engaging in high-risk activities, multiple trades working in the same area, and work around heavy machinery.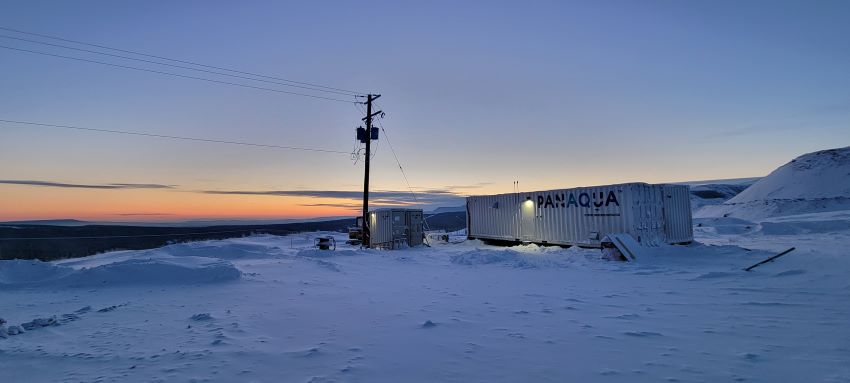 Work-life balance
Most importantly, prefabrication allows workers to stay close to home, which reduces worker stress and exhaustion: both leading causes of workplace accidents. Research shows that working away from home has negative impacts on mental health, stress, and sleep of workers and their families. Creating a workplace where employees can maintain a healthy work-home balance is key.
Chris McCue is President and CEO with McCue Engineering Contractors.
Tyler Blake is Health & Safety Manager with McCue Engineering Contractors.