Why do some communities not have access to safe, reliable access to drinking water? Especially in a country like Canada that's known for having one of the largest freshwater reserves in the world?
A devoted team of volunteer industry professionals and university students from Calgary spent three years investigating this question. The research team focused on facility operations and maintenance since water operators are the first line of defense in mitigating water plant failures.
After connecting with expert Indigenous water operators in British Columbia, Alberta, and Saskatchewan, the team noticed reoccurring themes in the challenges faced by operators. The most common challenges can be grouped into three categories: training, collaboration, and retention.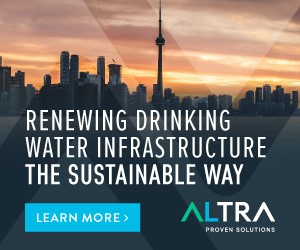 Training
Understanding best maintenance practices, how to troubleshoot equipment issues, and ways to enhance equipment reliability are fundamental aspects of a water operator's role. Typically, this information and knowledge is shared and passed down by senior operators at the facility or through training. 
While training programs play a key role in enhancing the operators' skills, they come with their own set of challenges. The programs themselves are expensive. They also have added costs involved with travelling and accommodations. In addition to this, requesting time off work is a common challenge, especially at smaller facilities that have limited qualified operators to begin with. 
Even when an operator does have the opportunity and resources to attend a course, questions about specific equipment remain unanswered because the instructor may not be familiar with that equipment model or manufacturer.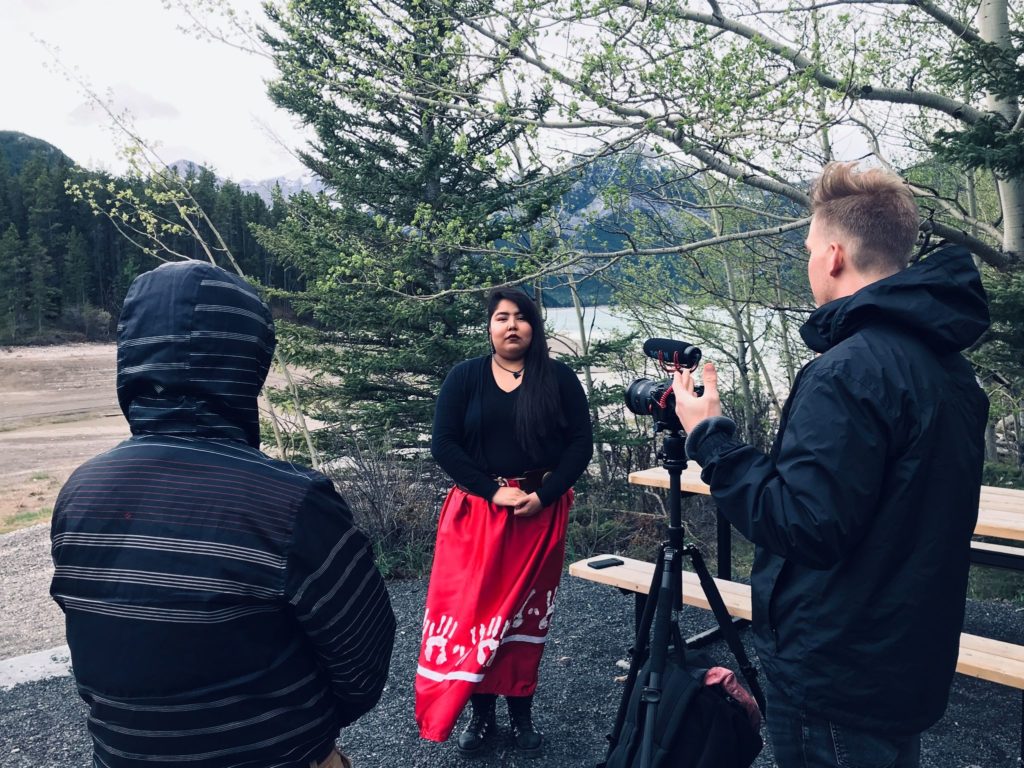 If these challenges mentioned above are overcome, many times the operators are overloaded with information and content. This makes the very retention of the material difficult. 
To mitigate the challenges involved with attending training programs, the Water Movement (WM) team, a venture under Engineers without Borders Calgary, designed a video learning library with content tailored for 'Indigenous Water Operators by Indigenous Water Operators.' Similar to the videos provided by some YouTube channels, Khan Academy and Udemy, the fundamental concept behind the video learning library is to connect the experts to the operators. 
WM's team has partnered with professional volunteer videographers Matt Miller, Ben Grayzel, Roud Almasoud, and Reuben Dandurand to capture professional footage for the online library. In collaboration with expert Indigenous operators, including Warren Brown of Lytton First Nations and Deon Hassler of Carry the Kettle Nakoda Nation, WM works to cultivate short four to five minute videos that explain concepts and answer direct questions operators have. Making these videos available helps remove the cost, travel time, and retention barriers often associated with training programs. 
While the videos don't replace formal training, the video learning library does provide an additional resource to water operators. 
Collaboration
Industries rely on collaboration for growth and development. In Canada, the oil and gas sector has formed a hub in Calgary, the upcoming tech and software industry is expanding in Vancouver, and there are plenty of examples of other industries in these same and other places throughout the country. These hubs allow for experts from all companies to network, cultivate mentorships, and share ideas that enhance innovations in their respective fields. 
Since Indigenous water operators work in remote locations, opportunity for collaboration is limited. Outside of annual conferences and regional water operator Facebook pages, Indigenous water operators do not benefit from the same collaboration opportunities that centralized industry hubs see.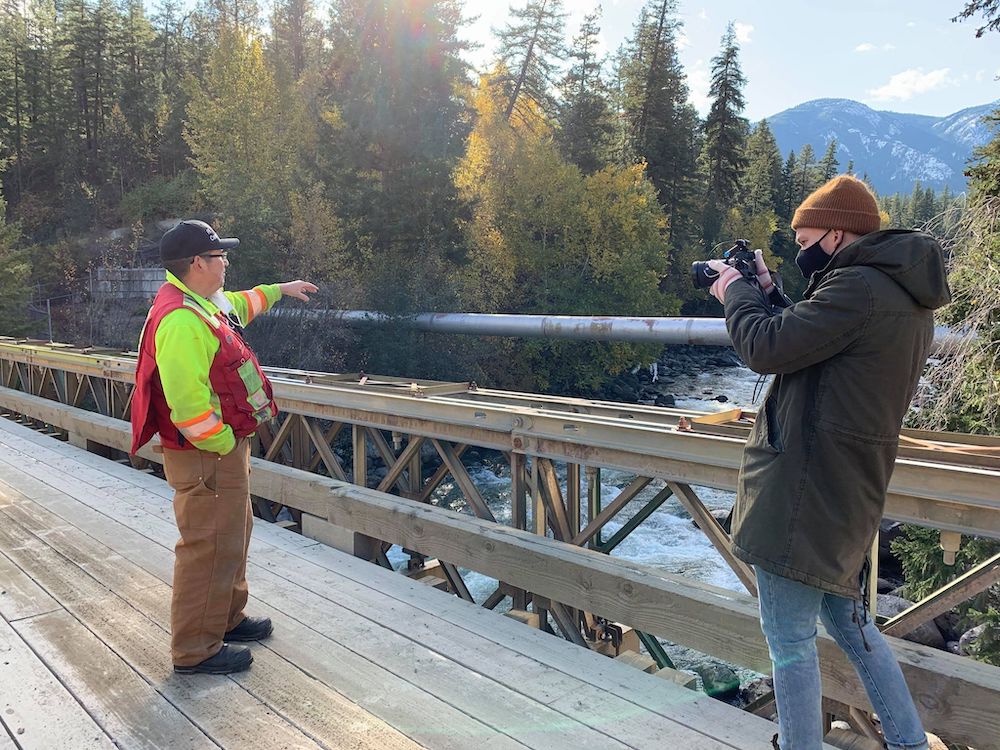 To address this gap, WM created a 'collaboration zone' on its website. This interactive online space provides three channels for operators to connect on: ask the community, lessons learned, and the spotlight channel. 
Operators can use the 'ask the community' channel to help troubleshoot equipment issues, removing the trial-and-error process and inevitably saving precious time. When operators cannot solve an issue on their own, they are forced to wait for an expert to visit their site which can take days or weeks due to the remoteness of their facilities. Since most issues operators see are typically systematic, it is not uncommon for other operators to have dealt with and can provide support.
The 'lessons learned' channel was created to provide a space where operators can share not just lessons learned but new innovations, tips, and tricks, and what some may call, life hacks. 
The 'spotlight' channel is a WM favourite because it allows operators to virtually spotlight exemplary operators in their communities. Water operators are essential workers and WM is proud to be a pioneer in creating a space where they can be formally and properly appreciated on a regular basis.
Retention
It is no surprise that there is a need for more water professionals and water operators. Cultivating the next generation of water leaders is a key pillar of WM. It is unequivocal that while WM provides this additional resource to water operators, much work remains to solve the water crises Canada faces.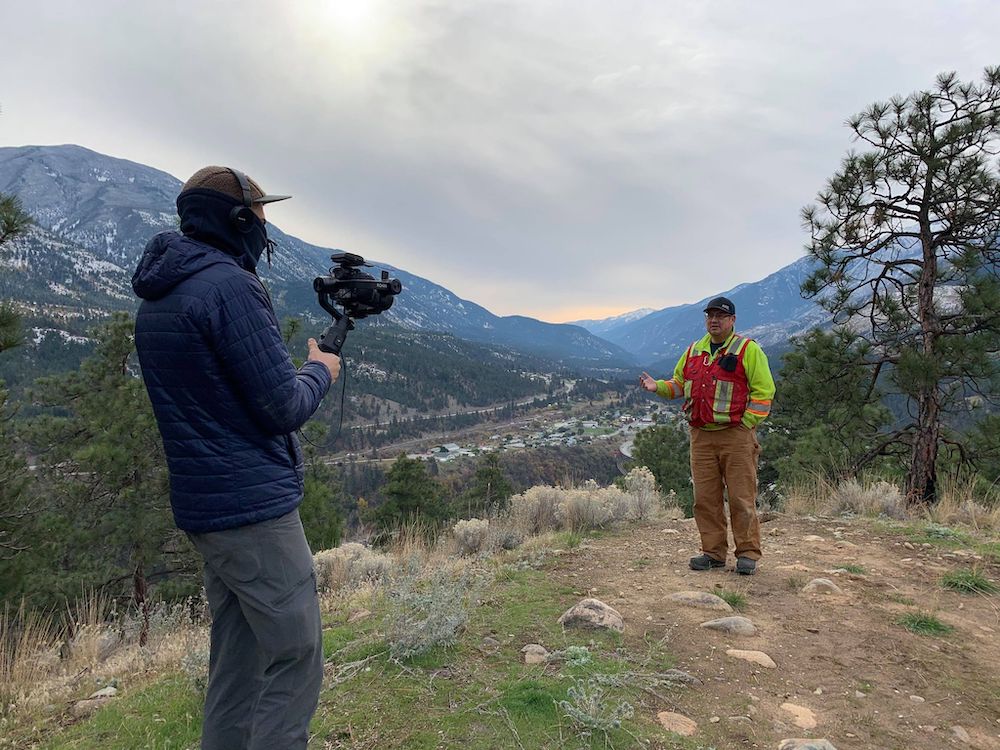 To bridge the connection between students and the water sector, WM provides free lunch and learns, technical and non-technical workshops, and facilitates tours of wastewater treatment plants. Schools also have the opportunity to inform WM of water infrastructure challenges they may face. WM can then use its advocacy and fundraising channels to help address the challenges. 
WM also advocates to other groups. Currently, WM is working on a documentary that aims to educate Canadians of the water crisis. The documentary is being filmed by volunteer videographer Matt Miller and it features current water leaders: Warren Brown, Dr. Madjid Mohseni, Candace Cook, Dr. Michael Hart, and Disa Crowchief. Once the documentary is ready, it will be screened at several events. 
Overcoming challenges
To address challenges associated with training, collaboration and retention, WM website promotes information sharing. The website provides an online interactive space where Indigenous water operators can connect, ask questions, share lessons learned, access training videos, and spotlight exemplary operators in their communities. More information can be found here.
Your part
It is our collective responsibility to ensure everyone has access to clean drinking water. We need innovation from engineers, better legislation from our policy makers, and more water education in schools. To solve one of the biggest challenges our society faces, we need big thinkers, action makers, and visionaries. We need everyone. We need you.
This article was written by Bita Malekian, the founder of Water Movement, for the March/April 2021 issue of Water Canada.