"I grew up with a family cottage in the Muskoka Lakes region and spent most summers in the water, so that gave me an appreciation for the environment and water quality," says Erin Longworth, a project engineer at CIMA+'s office in Vaughan, Ontario. Longworth's interest in water led her to a bachelor of engineering chemistry degree from Queen's University and a master of civil (environmental) engineering degree at the University of Toronto. She is now involved in large-scale wastewater infrastructure projects around Ontario.
Water Canada: In 2011, you travelled to Australia to work in AECOM's Melbourne office. What unique challenges did you encounter while working Down Under?
Water issues in Australia are different from those we experience in Canada due to their limited fresh water sources and warm climate. When I arrived in Australia, they were emerging from their drought period, which had necessitated extensive investment in water recycling and desalination projects as a result of historically low levels in their rainwater storage reservoirs. I helped with the commissioning of a recycled water treatment plant, which supplies high quality treated wastewater to a dual-pipe system, using the recycled water for non-potable uses such as toilet flushing and irrigation. I was also involved in the design of a biosolids treatment system utilizing sludge solar dryers to dry biosolids to up to 70 per cent solids.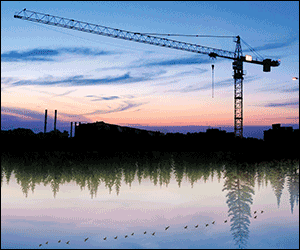 Now that you're back in Canada, what are your duties in your current role with CIMA+?
At CIMA+, I work as a project engineer in the water and wastewater group of the infrastructure division. I tend to be involved in projects in the environmental assessment and planning stages. Projects at this stage focus on detailing the project needs and constraints, developing and evaluating various options to meet those needs, and documenting the process with input from the public and other stakeholders. I'm involved in all aspects of these studies: from developing the solutions, to carrying out evaluations, to presenting the information to the public and stakeholders through meetings and open houses. I enjoy the big picture aspect of these projects where decisions are made early on in the process, prior to solutions being implemented through detailed design and construction.
Could you talk about some of the projects you've worked on in Ontario?
I've been fortunate to work on some large-scale planning projects within Ontario's wastewater industry. The City of Toronto's Biosolids Master Plan Update project looked at finding a preferred strategy for managing the biosolids generated at the City's four wastewater treatment facilities through an evaluation of numerous biosolids treatment and disposal practices. I have also been a part of the project teams for wastewater treatment studies for both the City of Hamilton's Woodward Avenue wastewater treatment plant and the Region of Waterloo's Kitchener wastewater treatment plant that incorporated environmental assessments to determine a preferred treatment strategy and a conceptual design of that preferred solution.  These were interesting projects as they allowed me the opportunity to look at different treatment technologies through the evaluation process and expand on the preferred technology to identify how this could be best implemented at that particular facility.
What role do you play with the Water Environment Association of Ontario (WEAO)?
I became active with the Water Environment Association of Ontario (WEAO)'s Young Professionals (YP) Committee soon after starting my career in the water industry. I wanted to help provide technical and professional development opportunities for other young professionals and students entering the industry. I held several roles on the YP Committee prior to becoming Chair and YP representative to the Board of Directors for the 2010-2011 year. In 2009, I was presented with the Association's Outstanding Young Professional Award.  I also currently serve on several other WEAO committees, including the Residuals & Biosolids, Conference, and Communications committees, where I help to plan and implement events and initiatives for Ontario's wastewater industry.  WC  —Staff