With medical marijuana legal for five years and the door opening to recreational use on October 17, 2018, Canada's cannabis growers are learning to navigate their crop's demanding water footprint.
In just a half decade, production has blossomed from well-hidden grow-ops into a rapidly maturing, investor-backed industry. Last year alone, Canadians spent $5.7 billion on marijuana compared with $16 billion on tobacco products and more than $22 billion on alcohol, according to Statistics Canada.
With one in six adult Canadians consuming cannabis on an illicit basis, and an estimated 300,000 approved medical users, the market stands to be substantial. As Allan Rewak, executive director of the Cannabis Council of Canada, sees it, "Legalization is not about attracting new consumers but about migrating existing illicit users to a fully regulated marketplace."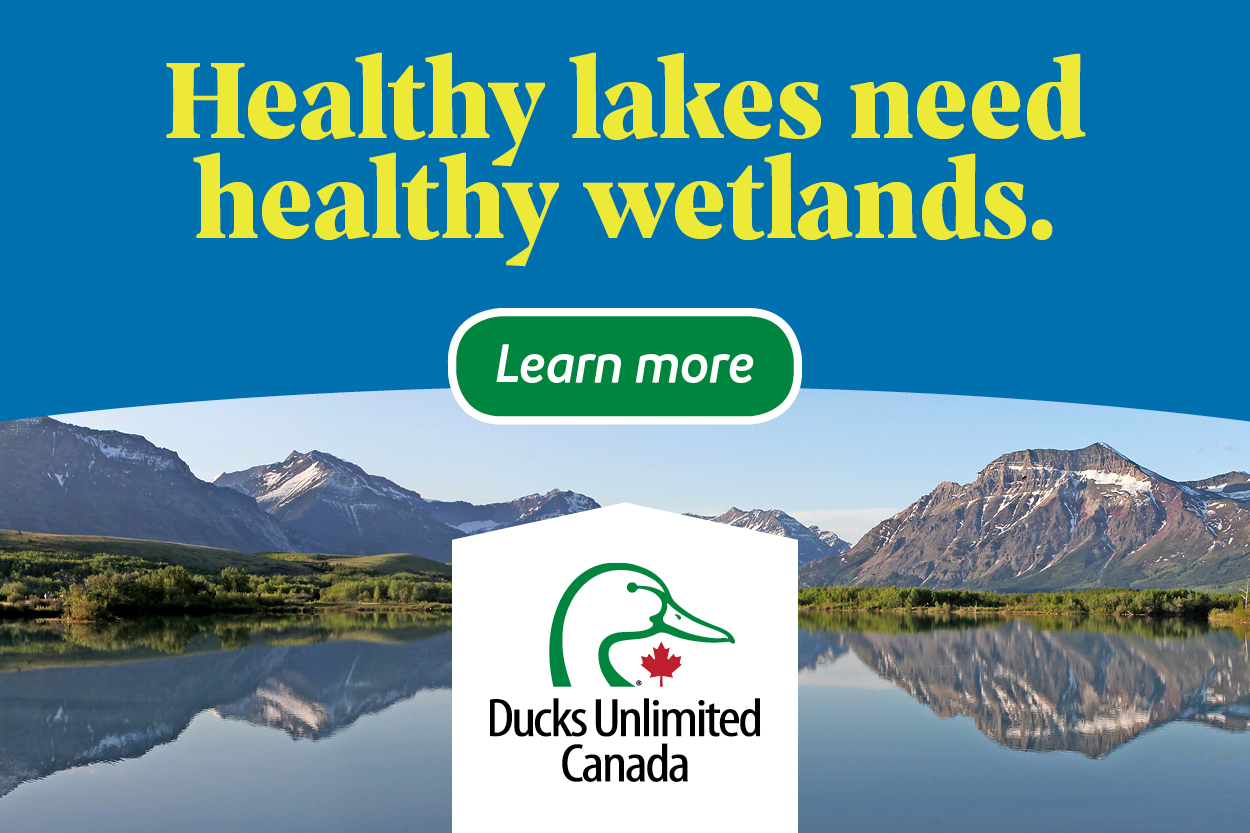 Big business, big footprints
Still, cannabis is undeniably becoming a big business. Federally licensed cultivation facilities surpassed the 11 million square-foot mark this past summer, with some of the biggest players busy acquiring smaller ones. While outdoor growing isn't yet permitted, greenhouses and indoor cultivation facilities increasingly dot the country. At press time, Health Canada reported 120 licensed facilities, with 65 in Ontario, 25 in British Columbia, nine in Alberta, eight in Quebec, and 13 in other provinces.
Some of Canada's largest cannabis greenhouse growers have turned to southern Ontario's agricultural heartland, in close proximity to the lower Great Lakes. Aphria has its headquarters and more than 1.4 million square feet of growing space in Leamington, near the north shore of Lake Erie, with plans to add another 700,000 square feet in 2019. Tilray launched more than 500,000 square feet this year in Enniskillen, south of Lake Huron. And Canopy Growth Corporation has 800,000 square feet in Niagara-on-the-Lake, a stone's throw from Lake Ontario. Factor in numerous, smaller players in the region and there's no doubt the relationship is budding between cannabis and the planet's largest body of freshwater lakes (by total area and second largest by total volume).
As a sales representative with Zwart Systems, a greenhouse and irrigation systems supplier in Beamsville in the Niagara fruit belt, Andrew Van Geest is optimally placed to keep watch on the cannabis sector's interaction with water. "The questions are much better today than they were in 2013," says Van Geest, recalling a handful of very early producers using measuring cups to feed each plant uniform litres of water. "That's how this industry started. They believed that watering by hand was more accurate than watering mechanically, even though that's not the case because you have human error when it's done manually."
Times have changed. Van Geest describes water delivery no longer by the cupful but through two-litre-per-hour pressure-compensated drip systems that deliver precise amounts of water as-required, whether to 1,000 plants or 10,000 plants. "It's faster and no labour is involved," he explains. He recalls early growers unable to imagine the ease of recycling water. "They thought the water might become contaminated to a degree where it would harm the plant—that the plants' discharge could be toxic to the plant." Not so, as Zwart's cannabis customers would quickly learn. Furthermore, nutrient levels can be adjusted in water returned to plants. Ebb-and-flood systems fill entire growing surfaces with water, plants draw what they need through capillary action, and the rest is returned into the system, treated, reinjected with nutrients, and recycled back in successive feedings. Yes, leftovers again.
Irrigation systems: unique, boutique, and innovative
With sizeable space inside an old Hershey's chocolate factory in Smiths Falls, Ontario, and greenhouses across the country, Canopy Growth has had numerous conversations about water consumption and treatment. Bryne-Lee Sorley, a project manager who helps oversee expansion activities, says Canopy facilities vary from location to location yet the principles remain largely the same. Rainwater is harvested wherever possible, wastewater is treated and reused, and energy and environmental measures are taken to help both the plants and the economic bottom line. "It's not necessarily too different from growing any other crop in a greenhouse," says Sorley.
The characteristics of a particular site determine the precise measures employed. Cisterns underneath Canopy's three Niagara greenhouses collect and contain water, while outdoor retention ponds serve its greenhouses south of Vancouver. Irrigation systems inside the old Hershey's factory resemble those inside the company's greenhouses, but the climate inside a building can be fully controlled, so Canopy adjusts lighting intensities to minimize the amount of water plants transpire and, in turn, volumes consumed. Canopy doesn't harvest rainwater at the Hershey's plant, because the building's roof doesn't facilitate that. But it does harvest from the rooftop gutters of its Niagara greenhouses and from the grounds surrounding the ponds in British Columbia. Only when Canopy needs to supplement natural and recycled sources does it turn on the municipal tap.
Lake Ontario and the Niagara River serve as powerful reminders of Canopy's water footprint. "Cannabis is a big consumer of water," concedes Sorley. She also notes that treatment and recirculation systems not only save water but reduce long-term costs. "If you're using sunlight you don't need to be using additional energy, and so it's the same idea with water conservation. If we can recirculate and reduce our water footprint, then that's definitely the direction to go."
While Aurora Cannabis, another of Canada's largest producers, doesn't grow near the Great Lakes, the company is well aware of its water footprint and has implemented measures such as water recirculation, rainwater harvesting, and retaining ponds at several of its sites and is looking to extend them company-wide. "Our target is to recycle 90-plus per cent of the water we use," says Aurora chief corporate officer Cam Battley.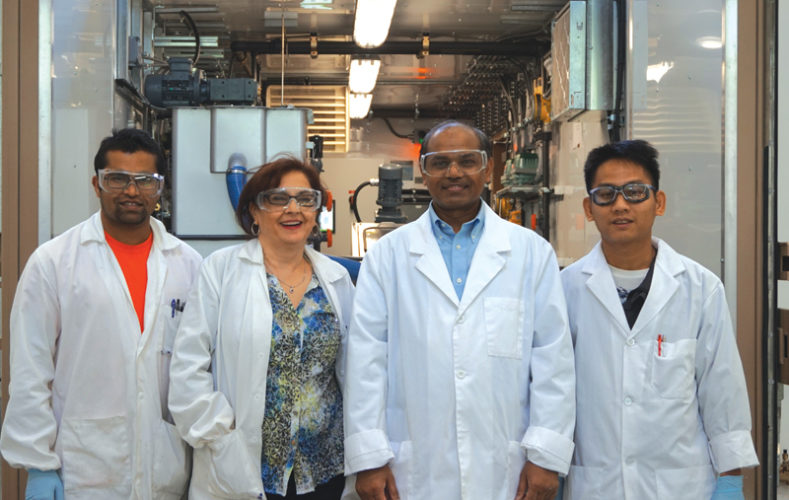 At Aurora Mountain, a 55,000 square-foot indoor facility north of Calgary, the company produces roughly 5,000 kilograms of cannabis annually. It's treating wastewater with an aerobic waste digester supplied by Vancouver-based Micron Waste Technologies. The system digests the waste and denatures the spent water to remove active pharmaceutical ingredients and other impurities. "This leaves water that is clean enough to meet all municipal effluent standards, meaning that it's now greywater that can be used for irrigation or could even be poured down the drain," Battley says. The system is currently in trial mode to confirm its efficiency in handling cannabis. "If we successfully validate this cannabis version of the digester, we intend to install them at each of our production facilities," Battley says, rattling off a list of sites in Alberta, Saskatchewan, Quebec, Ontario, and overseas.
Can a global company with products ranging from dried cannabis to oils and capsules, and sales as far away as Malta, the Cayman Islands, and South Africa, pay heed to the environment and water protection? Aurora addressed that in 2017 when it purchased a $1.5-million stake in Micron Waste. "This is technology that we think is a superior way to dispose of cannabis waste," explains Battley. "That's why we chose them as a strategic partner and made a strategic investment."
Author: Saul Chernos, a Toronto-based freelance journalist and frequent contributor to Water Canada.