Every year, Water Canada's Water's Next awards program honours the incredible achievements and ideas of individuals and companies that successfully work to make a positive change in the water industry in Canada and abroad.
This year we received a record number of nominations (70 in total). Drawing on the advice of the esteemed group of water experts who make up the Water's Next Selection Committee, we have narrowed the list to 38 finalists.
Water Canada will announce the winners of the 2021 awards during a virtual celebration on June 10, 2021 as part of the 12th annual Canadian Water Summit.  We invite you to join us in celebrating their spectacular accomplishments!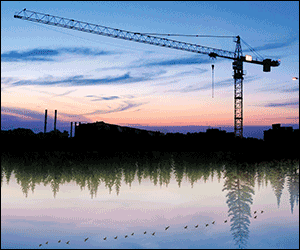 Category—People: Academic Leader
Banu Örmeci: At Carleton University, Banu has established an innovative and internationally recognized research program on wastewater and biosolids treatment.
Edward McBean: Edward's ceramic filter system passes water using a system of design components that protect the integrity of performance and result in consistently safe water.
Robert Delatolla: Robert and his research team pivoted their operations from a biofilm/biological wastewater treatment research laboratory to one that tracked SARS-CoV-2 in wastewater.
---
Category—People: Business Leader
Anthea Sargeaunt: Anthea is a strong part of the Alberta Startup Community, providing guidance and leadership to new entrepreneurs.
Ben Kerr: Ben developed a tool that provides scientifically-derived and defensible water information. Users and decision-makers can use this information make planning and allocation decisions.
Macarena Cataldo: Macarena has been developing water treatment technologies to correct the systemic socio-economic problems that are directly caused by the lack of usable water.
Pat Whalen: At the onset of the pandemic, Pat used his experience to put projects into motion that would develop accurate, point-of-need solutions for COVID-19 detection in sewage.
---
Category—People: Government Leader
Abhay Tadwalkar: Abhay has led environmental assessments for some of the largest projects in the City of Toronto. Internationally, Abhay has volunteered for many water and wastewater projects in countries like Romania, Honduras, and Colombia.
Indra Maharjan: In direct response to challenges in Ontario, Indra has brought together several projects that have drastically improved water and wastewater treatment.
William Shulba: William has developed a three-dimensional (3D) island hydrogeological framework to address groundwater resource preservation and watershed ecosystem protection.
---
Category—People: Non-Government Leader
Amy Weston: Amy has led the Nova Scotia Salmon Association's Adopt a Stream to be the well-recognized and trusted program that it is today.
Gabrielle Parent-Doliner: Gabrielle's career has been dedicated to ensuring that everyone has access to clean water.
Kariann Aarup: Kariann is the director of AquaHacking, where she has been working to engage young Canadians to develop entrepreneurial skills and to create solutions to freshwater issues.
Sameer Dhalla: Sameer provides leadership to a team at the Toronto and Region Conservation Authority that protects our communities from natural hazards (flooding and erosion) and safeguards our water resources.
Will Farrell: Will's technological leadership has been instrumental to the development and success of DataStream, an open access platform for sharing water data.
---
Category—People: Water/Wastewater Operator
Warren Brown: Warren has been raising the profile and voice of water operators across Canada.
---
Category—People: Young Professional Leader
Bradley Jenks: Bradley sought to develop and prove the use of a mobile testing system that derived measurements to inform water loss characteristics.
Chris Webb: Recognizing the lack of data available to end users, Chris took the initiative to research data sources and implement automated data acquisition pipelines that harvest, analyze, and prepare massive amounts of information.
Christine Gan: Through her work at Bishop Water Technologies, Christine is dedicated to the development and commercialization of simple, low-energy, and resilient wastewater treatment technologies that can be implemented at affordable costs.
Wai Ying Lam: Wai has had significant impact on the development of TRCA's Youth Council. This in turn will have far-reaching cumulative impact as other youth join the council and benefit from the framework and programs that she developed.
---
Category—Projects and Technology: Conveyance
PICA's Bracelet Probe: The Bracelet Probe can be used to perform condition assessments of pipelines to help avoid failures.
---
Category—Projects and Technology: Drinking Water
EPCOR: To mitigate potential risk, EPCOR and Xylem proactively inspected a 9.4-kilometre section of the critical Northside Pipeline for leaks and pipe wall deterioration.
Intuitive Water Systems: Intuitive's H2OnAlert aims to ensure drinking water systems are running efficiently, safely, accurately, and in accordance with the water needs of a business.
VeloCens: VeloCens is a portable device that allows testing water samples for bacteria to happen anywhere by anyone
---
Category—Projects and Technology: Early Adoption
ENWIN: ENWIN's solution offers a tool that streamlines the workload on both the internal and external sides of the backflow testing process.
Integrated Sustainability: A pilot project undertaken by Integrated Sustainability works towards balancing a carbon neutral economy and sustainable resource management with economic growth and diversification.
---
Category—Projects and Technology: Education and Outreach
I Don't Flush Campaign: The campaign aims to educate the public about proper disposal habits and lead to changes in behaviour.
Let's Talk About Water: This is a growing platform for discussing water science in a way that's accessible to all.
Ryerson Urban Water (RUW): RUW delivers water education through both traditional and innovative approaches. Its goals include educating and empowering future leaders in water management, cultivating an informed public, and fostering an inclusive multi-sector dialogue about urban water management.
---
Category—Projects and Technology: Stormwater
Cooperative Stormwater Management Initiative (CSMI): CSMI undertook the development of a regional stormwater system that meets the needs of multiple stakeholders, including municipal partners, the Irrigation District, and the community.
Ginkgo Sustainability: Ginkgo Sustainability focuses on making buildings eco-friendly and sustainable by designing, installing, and maintaining living roofs and living walls.
UBC Okanagan One Water: Research has been undertaken to evaluate the performance of small to medium-sized urban water systems for their continuous improvement in the Okanagan Valley through the lens of 'one-water approach.'
---
Category—Projects and Technology: Wastewater
Kourant: Kourant's EBR process removes ammonia, total nitrogen, phosphorus, and heavy metals. It also reduces oxygen requirements and decreases sludge volume production.
LuminUltra: The company provides a rapid, accurate, non-invasive testing solution to help keep our communities safe from SARS-CoV-2/COVID-19 and other viral threats to public health.
UBC Okanagan One Water: Research has been undertaken to evaluate the performance of small to medium-sized urban water systems for their continuous improvement in the Okanagan Valley through the lens of 'one-water approach.'
---
Category—Projects and Technology: Water Resources
Building Water Systems Permit: The incidence of Legionnaires' Disease is on the increase in North America. Most often, the source is traced to inadequately maintained building water systems. A certification program was collaboratively developed and launched to ensure building water systems are properly maintained to protect the public.
Foundry Spatial Water Framework: The framework automates environmental data acquisition, analytics, modelling, and reporting in a user-friendly interface designed to support sustainable decision-making.
Great Lakes Plastic Cleanup: This coalition combines various water and environmental activist-based organizations that are working together to create a program that captures and remediates plastic pollution throughout the Great Lakes Region.