For over 25 years ECO Canada (Environmental Careers Organization) has helped nurture the environmental sector by connecting professionals to training programs, certifications, career development resources and labour market research.
Today there are close to 364,000 Environmental workers in Canada working in three main sectors; Environmental Protection, Resource Management and Sustainability. Ontario, British Columbia and Alberta are three provinces with the highest concentration of environmental workers and are an important driver of quality jobs.
In 2017, the environmental sector saw an increase of 9% in job postings and expects to add up to 90,000 jobs by 2024. Meanwhile the sector is also expected to retire 22% of the workforce over the next 10 years, creating immense opportunities for young practitioners and mid-level experienced professionals to further advance in their careers to senior roles.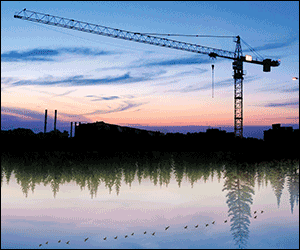 As the sector attracts thousands of new professionals each year, ECO Canada is committed to providing environmental professionals with training, resources and tools to enhance their skills and to further distinguish themselves in a competitive workforce.
ECO Canada's Environmental Professional EP® designation is Canada's only nationally recognized environmental designation, and provides environmental professionals with the competitive edge they need to advance in their field and lead growth in their sector.
Who is Environmental Professional EP® designation for?
Environmental Professional EP® designation is unique and attracts certified professionals from a wide range of career disciplines such as Public Policy & Legislation, Engineering Services, Remediation, Agriculture, Life Sciences, Public Relations and Communications and Project Managers to name a few.
Why consider becoming an Environmental Professional EP®?
Receive national, formal recognition for your expertise
Join an exclusive network of environmental professionals in Canada
Take charge of your career path by taking advantage of tools and resources
3 levels of EP® designation based on your years of experience
Up to 14 areas of specialization including Water Quality, Air Quality, Health & Safety, Site Assessment & Remediation and more.
Download the Environmental Specializations E-book to discover 14 diverse environmental specializations where you can specialize as a certified Environmental Professional EP®.