It's a tough question to answer, even for those who work in freshwater. What indicators do you use to measure freshwater health? Even more, how have those indicators changed over time, and what's causing these changes?
Since 2011, WWF-Canada has been working with scientific advisors across the country to gather the data necessary to create that picture, and we're happy to report we're halfway there. Using a wide range of data sources, we assessed these watersheds based on four indicators of water health: water flow, water quality, benthic invertebrates (such as bugs), 
and fish.
More recently, we have worked to create a science-based approach to evaluating the key threats to Canada's watersheds. We have built a framework to evaluate seven indicators of threats to aquatic ecosystems: pollution, climate change, habitat loss and fragmentation, overuse of water, alteration of water flows, and invasive species. This new assessment provides a key new source of knowledge, helping identify the key factors underlying the health of Canada's rivers and watersheds, and together an approach to prioritize how and where to arrange needed water stewardship, as well as priorities for water 
policy development.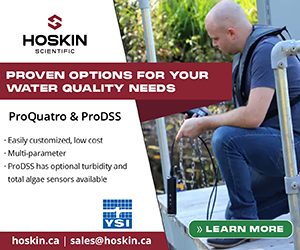 The results of this detailed analysis will be made public on July 7, 2015, through a new interactive web platform (watershedreports.wwf.ca). Hopefully, this user-friendly tool will become a core resource to help guide watershed management, and the development of new policies and programs—and help Canadians get to know, and care about, the watershed they live in.
Rivers at risk
The results of our assessments indicate that Canada's watersheds are confronted with significant threats which, if left unaddressed, will put at risk the invaluable water resources that Canadians rely upon for drinking water, industry, and recreation.
Watersheds assessed to date face overall threat levels ranging from "low" (the Lower Mackenzie) to "very high" (the Great Lakes watershed and South Saskatchewan), with more than half of the watersheds assessed so far reporting "high" threat or above.
Not surprisingly, pollution is one of the most significant threats to Canada's rivers. This threat is highest in the North Saskatchewan, South Saskatchewan, Great Lakes watershed, Ottawa, St. Lawrence, and Saint John–St. Croix rivers.
Along with pollution, habitat fragmentation is a big threat facing Canada's rivers today. The lowest score reported as yet in this threat category is "moderate," for the North Shore-Gaspé and Peace-Athabasca rivers.
These threats are already leading to changes in the ecological condition of Canada's rivers and watersheds. Where watershed health can confidently be determined based on available data, the majority fall below the threshold of good condition. Every watershed we fully assessed to date shows some degree of health impairment, with the majority scoring "fair" or worse. Only the St. John and St. Lawrence watersheds achieved a score of good health. Not one watershed is deemed to be in "very good" condition.
Data dilemma
But perhaps the biggest cause for the concern is the lack of data available to assess the health of these watersheds. In some cases, monitoring of these key health indicators simply does not exist, and in others the challenge is a lack of public accessibility to relevant monitoring data.
Even in some of Canada's most densely populated and highly developed watersheds, such as the Great Lakes watershed, we don't know the health of the rivers that underpin our wellbeing and our economies. Due to a lack of available or accessible data in five of the eight sub-watersheds in the Great Lakes watershed, no overall health score was assigned, while as a whole, the threats in this decidedly urbanized area, are "very high."
In fact, for half of the 12 watersheds assessed, there wasn't enough publicly available information to confidently assign a score.
Canada lags behind
Another gap to be filled is education. Does the average Canadian understand what the word "watershed" means? Do they know what makes a river different from a wetland, and how all these different parts contribute to a watershed—and our collective health—as a whole? One-fifth of the world's freshwater lies between our shores, which makes Canadians natural water stewards. The information available on the interactive web platform is accessible to everyone, from municipal water quality specialists and government engineers, to kayakers, canoeists, cottagers, and homeowners.
But there is still plenty of work to do. By 2017, WWF-Canada will have assessed all of Canada's watersheds, in support of the larger goal of maintaining all of Canada's waters in good ecological health by 2025. And once we have a clear picture of the state of every major watershed in the country, the real work begins.  WC
James Snider is the VP of WWF-Canada's freshwater program. This article appears in Water Canada's July/August 2015 issue.