1. Foresight Launches Watertech Startup Support Program
The Canada Watertech Startup Support Program has been launched by Foresight, a not-for-profit corporation based in British Columbia (B.C.).
"Over the last two years, we had supported water tech companies across Canada to attend events like WEFTEC and the Blue Tech Forum," said Jeanette Jackson, chief executive officer of Foresight.
"Building on our traditional accelerator and that event support, we are planning to provide more technical training and expertise through executives in residence from the water space through partnerships with [organizations such as] WaterSMART," added Jackson. Read the full story here.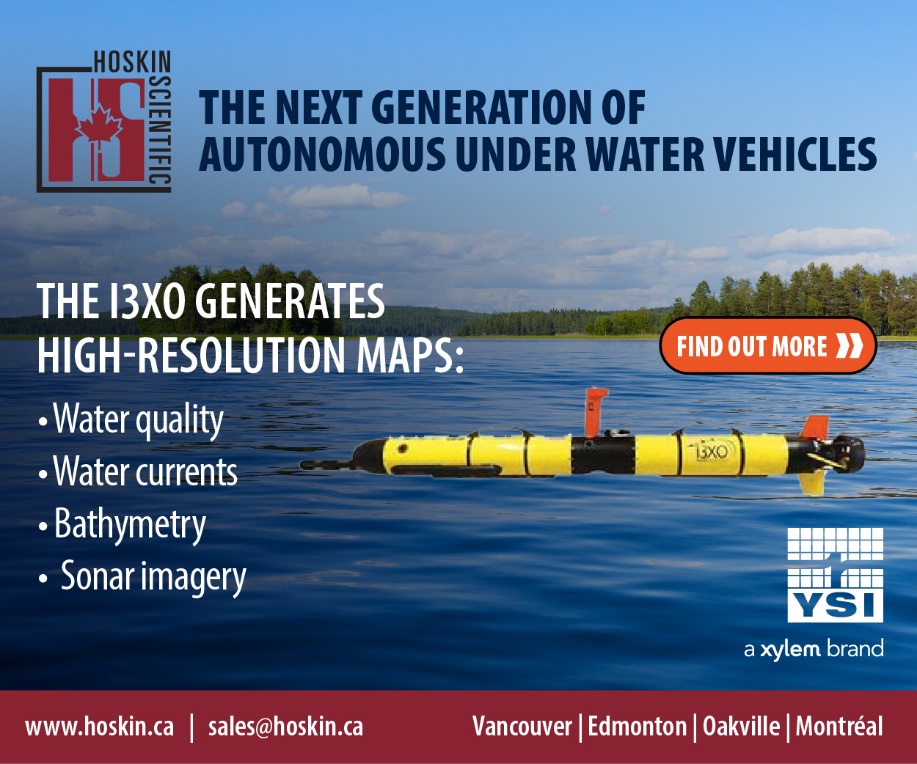 2. RBC Announces Partners for RBC Tech for Nature Program
RBC announced its updated roster of partners for the RBC Tech for Nature program. The partners included: Swim Drink Fish and Thames21.
"The actions we take today can prepare us with the solutions needed to protect our shared future," said Valerie Chort, vice president of corporate citizenship for RBC and executive chair of the RBC Foundation.
"At RBC, we believe climate change is one of the most pressing issues of our time," added Chort. "That's why we continue to invest in a diverse set of partners and technologies solving environmental challenges—and support innovative ideas that move us towards a sustainable economy." Read the full story here.
3. Foresight and WaterSMART Acquire waterNEXT
The Foresight Cleantech Accelerator Centre and WaterSMART Solutions Ltd. announced the acquisition of waterNEXT Innovations Inc., Canada's Water Accelerator.
"Canada is a hub for cleantech innovation," said Jeanette Jackson, chief executive officer of the Foresight Cleantech Accelerator Centre. "By working together with WaterSMART, we can actively support our growing ecosystem of innovators, building capacity for water technologies across Canada."
"With the global water market valuation expected to reach $914.9 billion in the next two years, the waterNEXT cluster will play a critical role in positioning Canadian water technologies as global leaders in building a water-secure future," added Jackson. Read the full story here.
4. Trent University Receives Federal Investment for Cleantech Accelerator
FedDev Ontario will be investing $4.8-million to help Trent University establish the Trent Enterprise Centre (TEC). The announcement was made by Maryam Monsef, member of parliament for Peterborough-Kawartha, on behalf of Mélanie Joly, minister of economic development and official languages.
"In our regions, we have incredible entrepreneurs, world-class post-secondary institutions, and the dedication to work toward solutions for a better future," said Joly. "That is why we are partnering with organizations like Trent University to foster the right conditions for clean technology companies to grow, commercialize, and bring their solutions to the world." Read the full story here.
5. Earth Tech Accelerator Announces 2020 Cohort
Earth Tech's first cohort includes 16 startups and nonprofits that are advancing freshwater and climate solutions.
"CSI's Climate Ventures is helping to build the next economy—one that is just, carbon neutral, circular, and regenerative," said Tonya Surman, chief executive officer of CSI.  "We're proud to support the entrepreneurs and innovators working on the technology solutions that will play an important role in enabling this transformation for people and planet."
The Centre for Social Innovation's Climate Ventures aims to facilitate tech-based solutions to climate and freshwater challenges with Earth Tech. Earth Tech is a six-month accelerator that aims to help startups and nonprofits validate their solutions, advance their technology readiness levels, grow their revenues, and create meaningful impact. Read the full story here.