Whether you view 2016 as a good or bad year, it was a momentous year in water management. Now that 2017 is upon us, Water Canada reflects on the top seven water developments that caught our attention.
How did these events affect you? Tweet us with the hashtag #WaterCanada2016.
Phase 2 Infrastructure Spending
On March 22, 2016, auspiciously World Water Day, Prime Minister Justin Trudeau announced his government's budget, which included significant funds dedicated to water infrastructure. The government promised $5 billion over five years for investments in water, wastewater, and green infrastructure projects across Canada, with $2 billion specifically allocated for a clean water and wastewater fund.
Seven months later, Finance Minister Bill Morneau released his Fall Economic Statement. This included an update on progress to improve water and wastewater infrastructure and reaffirmed the government's vision for the future of Canadian infrastructure as well as "what success looks like." The word water appeared exactly 30 times in the document, which is exciting stuff considering the last time the word water appeared in an economic statement was 2011 and before that, 2008.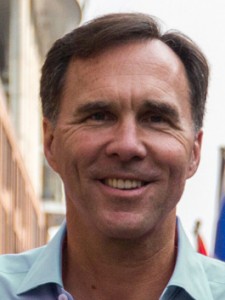 Climate Change
Where to begin? In March, Canadian premiers met and agreed to work together towards a national climate change plan. Negotiations got stickier in the months that followed after federal environment minister Catherine McKenna announced plans for a national carbon pricing plan for 2018 that would force provinces and territories to adopt a carbon tax or cap-and-trade system. Saskatchewan's premier, among others, cried foul. Later that week, Canada ratified the global Paris climate change agreement. Now that a pan-Canadian framework on climate policy is in place, implementation is the prize.
With respect to climate change and water, 2016 delivered a new report from the Intact Centre on Climate Adaptation and the University of Waterloo that found all 10 provinces and Yukon to be ill-prepared for climate change induced flooding. The same research institute conducted a study of the readiness of 15 Canadian cities to deal with flooding due to climate change.  At the same time, a national survey of home owners showed that two-thirds of Canadians believe that flood protection is included in their home insurance plans, which is not true of most home insurance packages.
The Fisheries Act
Ever since the Harper government ushered through its massive 2012 omnibus bill, which limited the scope of the federal government's protection of fish and their habitat, leaders in the conservation and scientific community have been musing about how to fix the Act. In 2016, the Trudeau government made good on election promises and launched a review of the Fisheries Act, intending to examine the 2012 changes and propose ways to restore lost protections and incorporate modern safeguards.
As a cornerstone of the government's efforts to run an open and transparent democracy, the review of Canada's Fisheries Act is being heralded by fisheries experts as an important opportunity to bolster the regulations that protect Canada's aquatic environments. More than fifty organizations submitted recommendations to strengthen the Act.
First Nations Water
Although it was December 2015 when the Truth and Reconciliation Commission of Canada released its long-anticipated response to the Indian Residential School legacy in Canada, it was in 2016 that the conversation about what reconciliation means began.
Access to clean water is one area in which Canadians living on reserves demonstrate a massive disparity from the rest of Canada. This isn't new information, of course, but knowledge and concern about the First Nations water crisis was elevated significantly in 2016 through mainstream media and the federal government.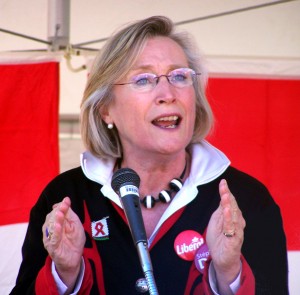 Other notable First Nations water stories:
In February 2016, three northwestern Ontario First Nations women, from Grassy Narrows, Shoal Lake 40, and Neskantaga First Nation travelled to Geneva Switzerland to make a plea for support from the United Nations committee on economic, social, and cultural rights (CESCR). Although CESCR's final report on Canada's human rights record didn't identify water as a problem, another Canadian non-profit released a report that did.
Human Rights Watch—a nonprofit, nongovernmental human rights organization established in 1978 and made up of roughly 400 staff members around the globe—released a report making recommendations to government regarding First Nations water issues. Following its release and a Globe and Mail feature, the former Assembly of First Nations (AFN) National Chief Perry Bellegarde demanded a plan to end the water crisis among First Nations communities in Canada.
On March 22, 2016, Prime Minister Justin Trudeau announced $4.6 billion to be invested in infrastructure in indigenous communities over the next five years for water and wastewater systems and to honour promises to end Boil Water Advisories.
Indigenous Affairs Minister Carolyn Bennett reaffirmed the government's commitment to achieve this goal in a statement released in September. Then in November, Canada's Finance Minister delivered details on the progress made to end long-term drinking water advisories in his Economic Statement.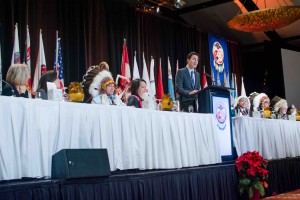 Great Lakes Decision-making
Waukesha
Between February and August, all eyes were focused on a small city in Wisconsin—Waukesha— following its application to the International Joint Commission to divert an annual average of 38,000 cubic metres of water per day from Lake Michigan for municipal use.
Many mayors in the basin expressed concern over the request, for its precedent-setting nature. Others, including the mayor of Waukesha and water governance experts (and author of the IJC's Report on the progress the Great Lakes), Ralph Pentland, argued that there would be no ecological damage caused by the diversion.
On January 7, 2016, the Wisconsin Department of Natural Resources recommended the approval of the application to the Regional Body and Compact Council created under the Compact. In May, 9 of 10 delegates who represent the states and Canadian provinces of the Great Lakes basin voted yes to the diversion. And in June, the Compact Council approved Waukesha's diversion application.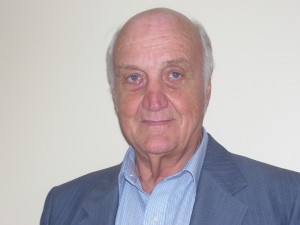 Lake Ontario and the St. Lawrence River flows
Governments of Canada and the United States took a crucial step in early December towards improving the health of Lake Ontario and the St. Lawrence River. They did so through an agreement to modernize regulations of water levels and flows in Lake Ontario and the St. Lawrence River.
Plan 2014 adjusts the volumes and timing of water released from the Moses-Saunders Dam and other control works, located between Cornwall, Ontario, and Massena, New York, to more closely mimic the variations of natural water levels. In doing so, Plan 2014 will foster the conditions needed to restore 26,000 hectares of coastal wetlands and better protect against extreme high and low water levels due to climate change.
"This is a historic moment for freshwater conservation in Canada," said Elizabeth Hendriks, VP of World Wildlife Fund-Canada's freshwater program. "This will be the biggest ecosystem restoration endeavour in Canadian history, re-establishing the natural flow of the lake and river, restoring over 26,000 hectares of wetlands, boosting hydropower production, and increasing the resilience of hundreds of kilometres of shoreline in both countries."
Thank you Obama
Finally, as Obama readies himself for the transition out of office, he and the the U.S. Congress gave new life to the restoration of the Great Lakes by securing $300 million per year through 2021 for restoration initiatives.
Boost to Water Research
Heralded as the largest university-led water research program in the world, the Global Water Futures Programme was unveiled in September to improve Canada's ability to manage its water in a changing climate.
The program is to be led by the University of Saskatchewan with more than 380 Canadian university researchers involved. The main pillars of the program are improved disaster management, predicting water future, adapting to climate, and managing risk. Water Canada interviewed professor John Pomeroy, the associate director of the Global Water Futures Program, on the vision of the new research network and why it's needed.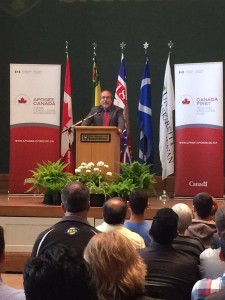 Canada 150
Wrapping up on a celebratory note, the editors of Water Canada think that it's significant news that Canadians will formally celebrate our Heritage Rivers as part of Canada 150. In 2016, the Government of Canada launched plans to showcase Canadian Heritage Rivers by bringing together river managers of the Heritage River System with Heritage Canada and Parks Canada to support activities and events along each watercourse.
"We want to promote the importance of rivers to Canada and Canadians," said Molly Demma, executive director of the St. John River Society. "Rivers were our highways—the 'road to Canada.' They are responsible for most settlement patterns today and are at the heart of Indigenous communities' culture. They are our national, natural heritage and this is an excellent time to celebrate them."
On behalf of the editors of Water Canada, we wish you a happy New Year. Let there be more good water news to come!