As global challenges in providing safe drinking water supplies continue to increase, Canadian companies are well positioned to be leaders in providing water products and services in an increasingly technologically competitive market. For both start-up and established companies, the challenge remains to balance the importance of their respective intellectual property (IP)/patent strategy with the need to fund the R&D strategy in order to remain competitive in the water industry.
Protecting intellectual property
An IP strategy is an important tool for the realization of profitable innovation and competitiveness of a company. IP policies should be drafted to suit the specific characteristics and needs of each company and its particular industrial field. When forming an IP strategy, companies involved in R&D may want to consider the following: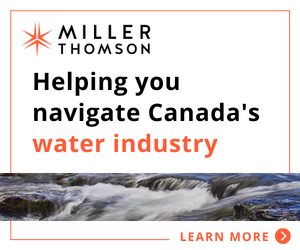 1. Developing robust agreements to keep IP secure. Consulting, employment, and confidentiality agreements are some of the standard agreements a company may utilize to protect its IP. Stanford v. Roche (2011) is a great example, which illustrates that if not well drafted, these agreements may fail to deliver the intended result. In this case one of Stanford's inventors first "agreed to assign" his inventions to Stanford. Later, he signed an agreement with the company stating that he "will assign and do[es] hereby assign" his inventions and improvements to the company. The courts held that the term "agrees to assign" reflects a mere promise to assign rights in the future, not an immediate transfer of expectant interests. In contrast, the "do hereby assign" language effected a present assignment of the inventor's future inventions to the company. In the end, based on the utilized contractual language, the U.S. Supreme Court ruled that Roche was the owner of the invention developed by this particular Stanford scientist.
2. Researching the IP landscape. There is no point investing in R&D for a project that has already been done or, worse yet, is protected by patents. Analyzing the relevant competitive patent landscape is important to identify trends in the field of the company, potential opportunities and patents that may pose a threat to the freedom of the company to operate.
3. Mining for profitable innovation. An IP-dependent company must have, at a minimum, a formal process for extracting IP developed by its staff. This may be achieved through different processes such as having regular, compulsory staff meetings to discuss ongoing projects, results, needs, and plans, and to discuss strategic innovations.
4. Protecting innovation. Documenting the results of research and the discussions at meetings may help a company determine which innovation may need patent protection, which innovation may be kept as a trade secret, and which innovation may be disclosed publicly so as to protect a company's freedom to operate. Involving a patent attorney in the early stages of a project will help with timing for filing necessary patent applications.
Alternative funding
Companies should also consider the financial impacts of an aggressive R&D strategy. To mitigate the costs, they should look into alternative sources of funding, such as the federal government's Scientific Research and Experimental Development (SR&ED) program, which provides tax credits for eligible R&D activities, including a 35 per cent refundable investment tax credit (ITC) for qualifying Canadian-controlled private corporations (irrespective of profit or loss of the business), and a 20 per cent non-refundable ITC for other corporations. Many of the provinces or territories offer additional tax credits beyond those provided by the federal program.
Companies should understand that the SR&ED Program is a tax incentive and not a grant program. Fundamentally, it is demand driven—there's no ceiling on how much the government may pay out to claimants in any particular year. If a business performs SR&ED, incurs qualified expenditures, and meets the filing requirements, it is legally entitled to the tax credit.
More specifically, the company's work must meet the SR&ED definition: "systematic investigation or search that is carried out in a field of science or technology by means of experiment or analysis" which includes basic research, applied research, and experimental development. In this context, most Canadian water industry businesses would be conducting experimental development projects, which are further described as "work undertaken for the purpose of achieving a technological advancement for the purpose of creating new, or improving existing, materials, devices, products or processes including incremental improvements."
For all eligible projects, the work must further satisfy three criteria:
1. Scientific or technological advancement. An eligible project must involve activities that collectively are necessary for the attempt to achieve a specific scientific or technological advancement within the field of science or technology. The advancement must represent, at the very least, an incremental increase in knowledge or capability within a particular field of science or technology. Furthermore, the success or failure of the sought advancement has little bearing on the eligibility of the work. Rather, it's the attempt or process taken to achieve the advancement that counts.
2. Scientific or technological obstacles. Obstacles are the limitations of the current state of technology that stand in the way of achieving the advancement. The identification of and the attempt to overcome scientific or technological obstacles is a further factor in identifying an eligible project. The obstacle is a further indicator of SR&ED as it implies that the ability to achieve the project objectives or goals is unknown. If the solution is known, then an advancement may not exist and the work may be considered ineligible.
3. Scientific or technical content. A further factor in establishing the eligibility of a SR&ED project is the technical content that is sought to ensure that a systematic investigation has been followed. These are the available supporting documents, analysis, or test results that are naturally occurring at the time the experimentation or trials were occurring. Evidence for each of three criteria must be present for a project to qualify as SR&ED.
Sometimes companies miss out on opportunities for further funding. While it can be easy to identify initial SR&ED projects, further eligible projects may result during the commercialization phase. Scale-up factors alone could create the need for pilot plant activities to provide the intermediate step before commercialization. Furthermore, even in a scaled production, unforeseen technological issues may be cause of further SR&ED projects.
Companies must remember that in order to make a SR&ED claim, they must first invest in R&D (and an IP strategy). These are important tools that should contribute to the realization of profitable innovation, especially in the technologically competitive water industry.  WC
Eduardo Krupnik practices in the area of intellectual property law at Miller Thomson LLP and is a registered patent and trademarks agent.
Jeff van Heumen, Ph. D, Ernst & Young, is a SR&ED consultant practising in the areas of manufacturing, product, and process development.

Aaron Atcheson practises in the area of business transactions and energy projects law at Miller Thomson LLP and is the chair of the firm's national cleantech group.