Intuitive Water Systems Inc. was recognized in the Drinking Water category of the 2021 Water's Next Awards. 
Whether a pump has failed, a disinfection system needs a new bulb or faucets are running indiscriminately, a system that can warn small-scale commercial water users over a tablet, smartphone, or other portable device is no longer a pipe dream thanks to H2OnAlert.
Intuitive Water Systems—a Binbrook, Ontario engineering firm that designs, installs, and monitors commercial water and wastewater applications—was working to develop its own proprietary software platform when one of its biggest clients, a major Canadian fast food chain, expressed a desire to track its own water metrics.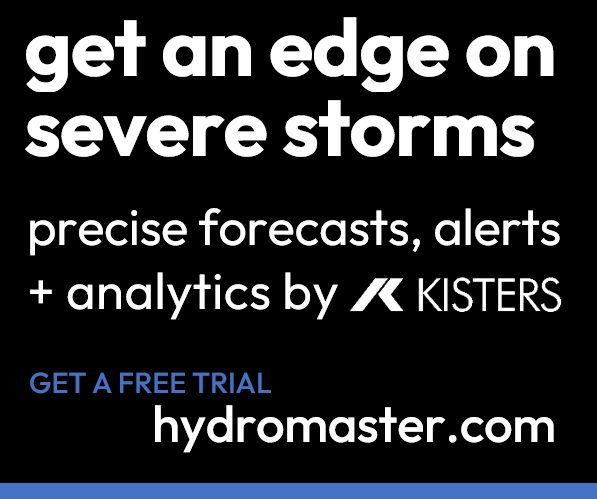 Water monitoring systems have gained traction in recent years, and water treatment plants and other large-scale industrial operations have long had systems to warn them about impending disaster.
But Intuitive Water Systems was well positioned to develop an offering accessible to smaller customers. Its client base consists largely of restaurants, farms, and golf and country clubs—small and medium size businesses that consume lots of water and depend on its safety.
H2OnAlert has enabled this entire class of water users to view their own usage, performance, and safety data. Records are maintained long-term so users can connect using a smartphone, tablet, or other handheld device and track measurements over time in order to spot and analyze trends for purposes such as water conservation and cost savings.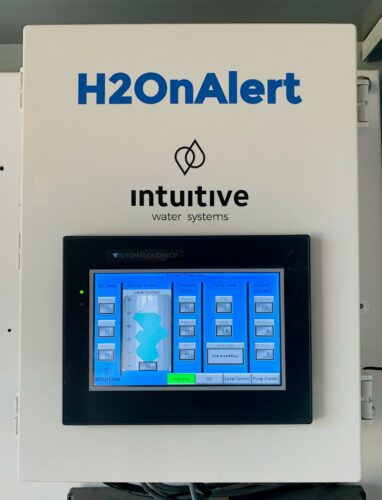 What stands out, however, is H2OnAlert's ability to dispatch emergency alerts in the event of system trouble or, in some cases, before trouble even fully materializes. A malfunction or need for routine, scheduled servicing automatically triggers an e-mail or text message with information outlining precisely what's going on.
The idea is to save money and time on costly repairs, lengthen the lifespan of equipment, and reduce issues with water quality, says Intuitive Water Systems' Vice President of Engineering Mike Piotrowski.
"Businesses can have access to data and service reports and can focus on their operations rather than needing to continually check their systems or deal with problems after the fact."
Piotrowski tells the story of one client, a restaurant, that received an alert pinpointing a malfunction of its UV system and was thus immediately made aware of a sudden deterioration in water quality. UV systems can even be monitored so that users will be notified when UV lights begin to fade, enabling bulb replacement before they go dark.
In another instance, a truck stop on a major Canadian highway experienced a well pump failure. With restaurants, showers and laundry facilities, truck stops are highly water dependant. While that particular location stores a short-term supply of water on site, the alert system nipped trouble in the bud and prevented an eventual shutdown.
"H2OnAlert doesn't necessarily say you need to replace a membrane, but it will tell you the problem area," says Piotrowski. "Instead of the user saying they've got no water and this box is buzzing, it helps troubleshoot with somebody who is physically there but doesn't know a water system."
H2OnAlert is used mostly for water systems, though a handful of users are also monitoring wastewater and effluent flow. The system is also intended for rural areas, where customers rely on private on-site wells and septic systems rather than municipal services. "Municipal water quality and supply are pretty consistent," explains Piotrowski.
This profile was written by Saul Chernos, a freelance journalist specializing in environmental issues, for the July/August 2021 issue of Water Canada. The header image was provided by Intuitive Water Systems Inc.
The nomination period for the 2022 Water's Next Awards is now open! Learn more about the awards here.