We have come a long way in understanding how the impacts of climate change affect Canada's coasts and what to do about them. In 2004, the Government of Canada released an assessment report summarizing the latest science on climate change impacts and adaptation. When it came to coastal areas, impacts from sea level rise were prominent. The report surmised that adaptation to climate change would follow known strategies: protect, accommodate, and retreat. Recognizing that many of the physical and socio- economic impacts of climate change will hit coasts hardest, Natural Resources Canada's 2016 science assessment of impacts and adaptation focused on Canada's marine coasts.
The Coastal Management Working Group of the Adaptation Platform and ESSA Technologies built on the 2016 assessment and completed a comprehensive review of the state of adaptation across Canada's three marine coasts and the region surrounding the Great Lakes and St. Lawrence River. Capturing over five years of activities, the 2017 review demonstrates that the climate change impacts observed or expected are wide ranging, as are the actions necessary to adapt.
Identifying vulnerabilities
NRCan's assessment has acknowledged that the implications of climate change will be experienced in a diversity of ways across Canada. Although the vulnerabilities and opportunities of climate change vary regionally, some similarities across coastlines are apparent. Most coastal locations in Canada are experiencing an upward trend in temperatures and precipitation, although climate projections are variable.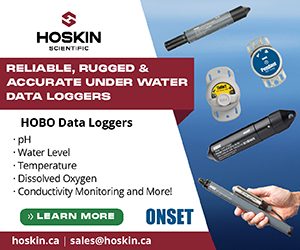 These warming temperatures and shifts in precipitation patterns are leading to a cascade of biophysical, social, and economic impacts. Community infrastructure is at risk from increasing frequency and/or severity of extreme weather events, coastal flooding, erosion, and sea level rise. Warming water temperatures, changes in water quality, and acidification will affect the health, productivity, and habitats of wild and cultured fish and shellfish resources. in turn, shifts in species' distribution will affect commercial and subsistence harvests and promote the spread of invasive species. Changes in the extent, thickness, concentration, and duration of sea and lake ice will affect coastal activity and navigation, which may open up new opportunities in fishing, tourism, shipping, oil and gas, and mining. Conversely, the traditional livelihoods of small coastal communities could suffer from a decline in health, quantities of local species, and natural resources sensitive to changes in climate.
Despite these changes, much of the action required to adapt in Canada's coastal regions remains in the research, assessment, and planning stages. Still, there are many good practices that could be used to inform future actions to address vulnerabilities, and there are a number of creative and innovative approaches underway.
Visualization and communications tools
One of the common challenges of developing coastal community adaptation plans is communicating known information about vulnerabilities and their impacts to those in the community. interactive visualization tools have a growing role in communicating about coastal hazards exacerbated by climate change, such as erosion, and supporting land- use decisions. one example of an effective use of such a tool comes from the Government of New Brunswick, which has developed a web portal that includes a free interactive mapping tool to explore coastal erosion data. Access to spatial data through the GeoNB portal assists those who are planning development near coastal areas and provides an updated snapshot of specific areas of interest.
A common challenge for coastal communities in the Arctic is the fact that freezing patterns are changing rapidly. Traditional knowledge, which n the past has kept the residents of Nunatsiavut safe while travelling across the ice, is no longer as useful for predicting current and future environmental conditions. In response to the need for new knowledge on changing ice conditions and to augment Inuit knowledge, the Sea-ice Monitoring and Real-Time information for Coastal Environments (SmartICE) program has partnered with indigenous communities to collect sea-ice data to plan safer travel routes when the ice is freezing and thawing. Community members manage the data collected and create maps, so information is available in real-time using apps and social media. SmartICE pilot programs near Nain, Nunatsiavut (northern Labrador), and Pond inlet, Nunavut, have helped community members and industry make decisions on sea-ice travel and shipping. The potential to expand SmartICE beyond its current pilot phase could involve selling data to shipping and mining industries through a social-enterprise model.
Strengthening coastal preparedness and resilience
Adapting to climate change is a process with no clear end point. The NRCan and ESSA review of actions that are being taken highlights some important progress made by affected communities and governments. And yet, it is clear that additional actions are needed. The authors offer three recommendations to strengthen future approaches:
Clarifying the problem
Reasons for adapting to climate change are varied. Adaptation can contribute to productive coastal ecosystems, resilient coastal development, healthy coastal people and communities, and strong coastal livelihoods and economies. At the same time, climate change impacts are rarely the only challenges affecting coastal communities. For adaptation activities to be effective, communities, governments, and industry need to specify their purpose, explicitly acknowledge differences in how the problem is defined, and plan accordingly.
Building on emerging good practice
The experiences documented through this assessment that supports for adaptation should include (i) programs and measures developed through collaboration and coordination mixing local actions with government leadership, (ii) widespread access to data, information, and tools of consistent types and quality, generated with users in mind, and (iii) the use of economics to make the case for building resilience in the first place.
Rebalancing government support for coastal adaptation
Governments have invested significantly in generating and sharing knowledge about climate projections, impacts, risks, and adaptation options as a way to encourage community and industry action. Tackling persistent barriers to planning for climate change will require expanding the policy toolbox to include a mix of information, incentives, market mechanisms, disincentives, and regulations.
Jimena Eyzaguirre is a senior climate adaptation specialist, Marc Nelitz is a senior systems ecologist, Natascia Tamburello and Erica Olson are systems ecologists, and Colleen Cranmer is a research assistant at ESSA Technologies Ltd.